Watch trailer for new web series
"Black Girls In Rome" will debut in the spring of 2016. The trailer can be viewed below: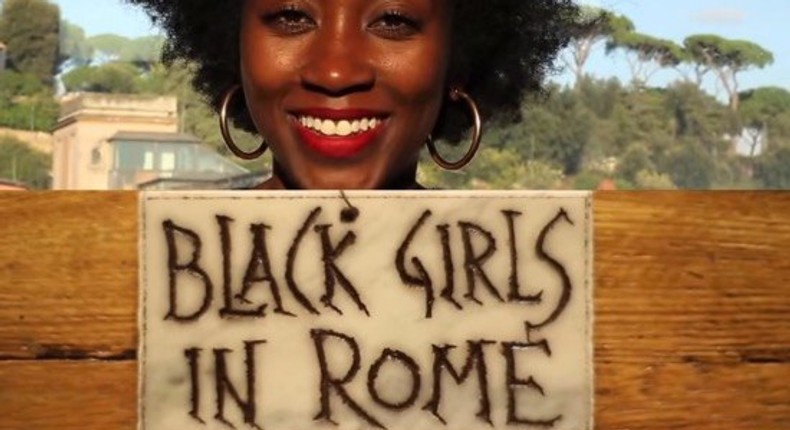 Ever consider quitting your life as you know it and starting fresh...abroad?
"Black Girls In Rome" is a scripted web series that follows the life and adventures of a young black woman who decides to give Italy a try after suering a broken heart in New York. The storyline is loosely based on the life of Dr. Tamara Pizzoli, a native of Texas who has spent the better part of the last decade in the eternal city.
Comprised of eight episodes, the show highlights not only typical Roman life, but the type of existence that can be crafted, honed and enjoyed in a new and drastically unfamiliar environment if one simply has the courage to leap.
A reflection of modern times and struggles both in New York and Italy, "Black Girls In Rome" depicts a thirty-something year old woman of color's narrative with an exciting amount of international mobility. Scenes for the show were shot in New York, Rome and Marrakech, Morocco. At a time when the need for positive Black imagery and narratives as well as accurate representation of Black culture is sorely needed, Black Girls in Rome oers a visually and mentally dazzling getaway for viewers and hopefully delights with its content as well.
Dr. Pizzoli is the writer, director & executive producer of the project. Renowned Dominican-Italian actress Iris Peynado plays a role in the series and serves as an associate producer.
Recommended articles
10 funny videos of Ahoufe, Tupac's Ghanaian lookalike whose death is breaking the internet
Gospel musician Ryan Ofei sings open the heavens on limitless worship: Accra
Ahoufe confirmed dead; death of Ghanaian TikToker goes global over Tupac comparison
Assurance secured, Davido confirms marriage to Chioma
Yul Edochie loses first son with May, Kambili
I am proud of Nana Tornado, we are still friends, Mzbel proves haters wrong [WATCH]
Omotola recounts teenage pregnancy as son picks her up from airport [WATCH]
Shatta Wale writes letter to Tinubu; accepts him as his father over lookalike comments
Getting married to one person doesn't seem normal to me, I won't do it - Wanlov