Reverend Owusu Bempah allegedly breaks up with his wife, Abena Animah
Indeed, the publicity, flamboyance and merrymaking that characterise wedding ceremonies do not guarantee a successful marriage; it is the life after the big day that matters.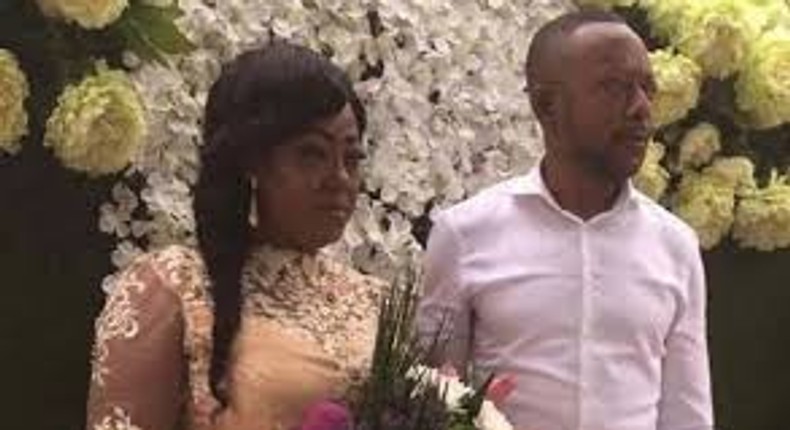 Reports have it that popular Ghanaian prophet, Reverend Isaac Owusu Bempah has allegedly ended his marriage with his recently wedded wife, Abena Animah.
News about the alleged breakup was posted on Facebook by a Ghanaian UK-based vlogger, Yaa Tiwah which event she said occurred on December 22.
In February this year, the founder and leader of the Glorious Word Ministry International tied the knot with his fourth wife in a much talked about event.
Neither the man of God nor his wife has responded to the breakup claims yet, but if the report by Yaa Tiwah is anything to go by, then the marriage of Owusu Bempah and Abena Animah has lasted for just eight months and that is profound.
Their marriage became the talk of the town following a short video which emerged from the wedding reported to have captured the bride drinking local alcoholic beverage, Akpeteshie prior to the exchange of the marriage vows.
However, Owusu Bempah later rubbished the claim, saying: "My wife doesn't drink alcohol; in fact, she hates it and has never tasted it before. I decided not to pay attention to this false report because it's unnecessary. On that fateful day, my wife neither drank nor ate anything alcoholic."
It is not clear what has brought about the alleged divorce as little was heard about any trouble in their marriage.
JOIN OUR PULSE COMMUNITY!