Man accuses son of wizardry, throws him into well
A middle-aged man, identified as Papa Ogada, has dumped his 14-year-old son in a well, accusing him of being behind his inability to make progress in his life.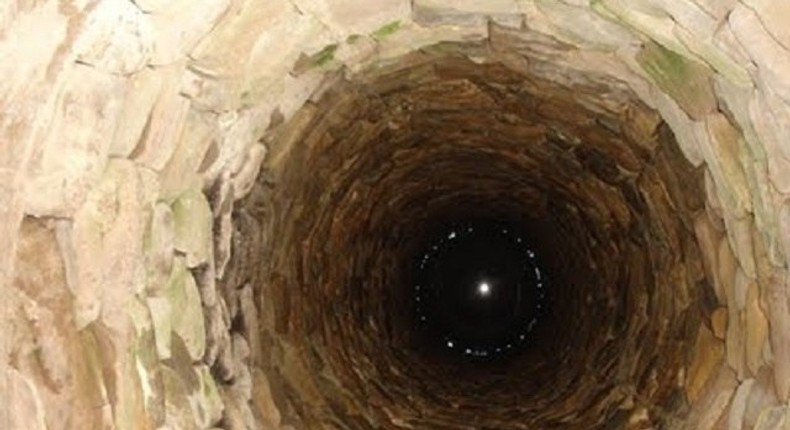 Papa Ogada, a coffin maker, hails from Oberete village in Obingwa Local Government Area of Abia State.
He had been complaining that his son was a wizard, who had caused him serial misfortunes since reuniting with him, after leaving his mother's place.
So he found a simple solution. He contacted one of his friends who helped him tie up the boy. With his school uniform, books and other property and drove off at about 9p.m. to neighbouring Abiaka village, where they dumped him in an abandoned well.
"The truth is that the man has been separated from the boy's mother. Since the boy came back from his mother's place where he lived, the man has been accusing him of being a wizard.
He once told us that he had consulted many spiritualists, who told him that his son is a wizard and is behind the problems he has had in his business.
We are not surprised that he went this far."
Fortunately, help came for the boy.
A resident who was part of the rescue said:
"Some of us had already retired for the day when we started hearing shouts and cries coming from the location of the abandoned well, but we thought people were fighting.
As the shouts increased, we summoned courage and got to the area and discovered that it was coming from the abandoned well. We got a rope and bucket, threw them inside and the boy managed to cling to and was pulled out.
He was already weak with injuries. We thanked God the well had been out of use; he might not have survived."
At the time of writing this, the boy was said to be receiving medical attention at an undisclosed hospital, while his father remains at large.
When contacted, Police Public Relations Officer, Abia State Command, DSP Ezekiel Onyeke, said the incident was not reported to the Police.
"I have contacted the DPOs of Eastern Ngwa and Ohuru Isimiri Divisions covering the Obingwa area; they said they are not aware of the incident. Maybe it happened and was not reported."
JOIN OUR PULSE COMMUNITY!
Recommended articles
My husband says I should be ashamed of menstruating in his house every month – Woman cries
Social media users praise soldier for beating up 2 nurses & breaking one's leg
Soldier takes pregnant wife to hospital for delivery, beats up 2 nurses, breaks one's leg
Ghanaian married woman says side-chicks help marriages to survive: "Why should I be jealous?"
Woman kills 5 relatives for $95,000 insurance cash
'Go and sin no more' – Court cautions Evangelist for fingering, fondling woman
Police on manhunt for man who raped 90-year-old mother
12-year-old school dropout turns preacher to get money to feed sick father & grandmother
Man storms female MP's bedroom with machete: "He told me to face the wall & say my last prayers"