Lion pounces on toddler at play park
The animal was wandering around the play area when it suddenly snatched at the childs coat and dragged the toddler to the floor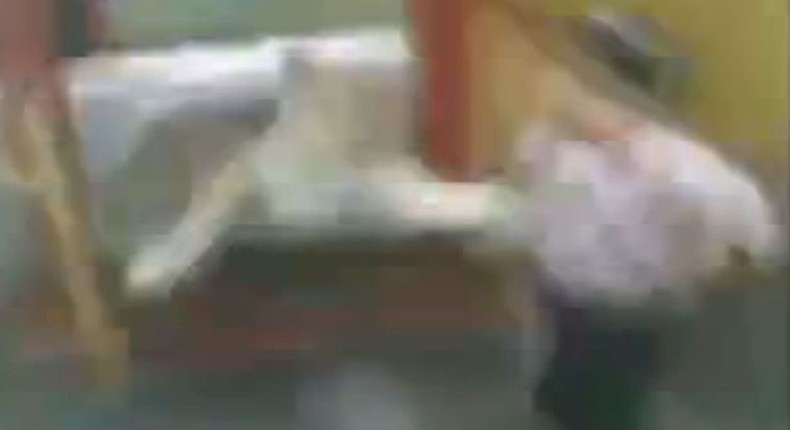 Families were left horrified after witnessing a lion launch an attack on a helpless toddler in a children's play park.
The heart-stopping incident was caught on camera by a fellow visitor at the play area in Makhachkala, Russia.
In the clip, the animal is seen lying between some of the play equipment as children walk by.
But as one toddler gets a little bit too close, the lion suddenly jumps up and grabs the child by his coat.
The big cat then drags the little boy to the floor.
Screaming in horror, a woman who appears to be the boy's mother, runs over to her terrified child and manages to pull him to safety.
The child is heard crying in the video, but it is not clear whether he suffered any lasting injuries as a result of his ordeal.
It is also not known why the lion was at the play park or where it had escaped from.
JOIN OUR PULSE COMMUNITY!