Two women found kissing passionately at a wedding venue
The incident reportedly happened in Akwa Ibom state of the oil-rich country where a Facebook user from the state who happened to be present at the ceremony filmed and subsequently posted it online.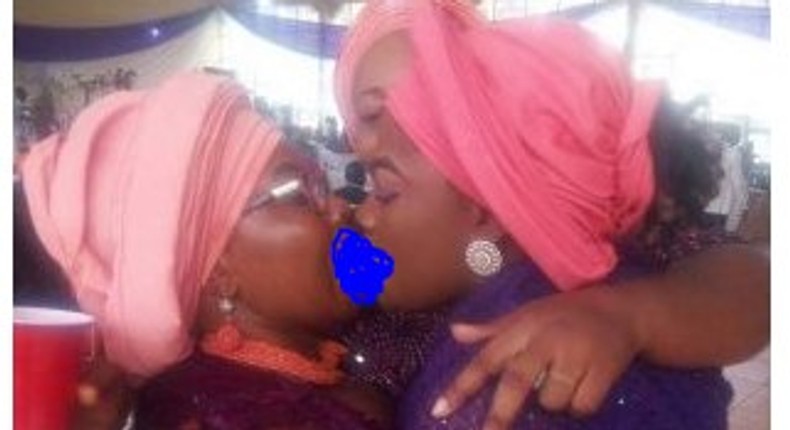 Some Nigerians on social media are furious after seeing photos of
As if there was no laws of the country against the practice, the two women publicly locked lips and reportedly took pictures of their show of affection, while some other women present reportedly urged them to be more passionate about it.
Homosexual acts are punishable by up to 14 years in jail in Nigeria, while gay marriage and display of same-sex affection are also banned and punishable by law.
Although it is unclear if the two errant women have been arrested by authorities, some Nigerians have vehemently condemned the act.
JOIN OUR PULSE COMMUNITY!