Witches kill breadwinners & leave drunkards & lotto stakers to live long - Eastwood Anaba laments
The founder and leader of the Eastwood Anaba Ministries has bemoaned how witches are choosy in the calibre of people they kill, destroying the lives of affluent family members while leaving those with little value to live long.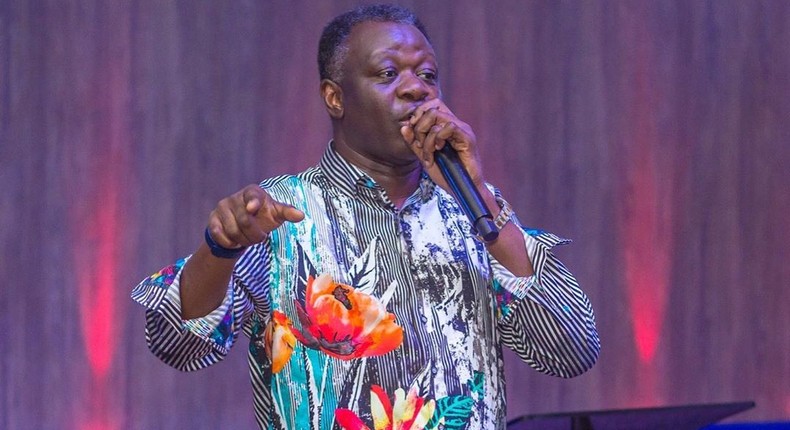 A report sighted on Ghanawe.com said Reverend Eastwood Anaba made the remark during one of his sermons.
"The witches will kill the breadwinner and the drunkards will be walking about," he said according to the news website's report attributed t dreamzfmonline.com.
According to the senior man of God, affluent family members die early upon the slightest incident or sickness but the ones who by their actions bring shame to their families live longer on earth to continue soiling the families reputation.
"And how drunkards can live long? Drunkards and lotto stakers, they will collapse and will be taken to the hospital, they will come back. They go into a coma for 10 weeks and return. The good man in the family, when he goes down once, he doesn't get up again."
Eastwood Anaba went on to pray for protection and long life for all breadwinners of families to continue to do good to their dependants.
JOIN OUR PULSE COMMUNITY!
Recommended articles
Angry reactions as bulldozer transporting heavy log puts fear in Ejisu residents (video)
Marry women who're about 15% beautiful to avoid fight with other men – Pastor's advice
Details of stowaway who survive 11-hour flight from South Africa to Amsterdam revealed
Wedding called off as Apiatse explosion destroys church building
Female prison warden's dance with physically challenged prisoner sparks reactions (video)
Man hiding in aeroplane's wheel survives 11-hour flight from South Africa to Amsterdam
Man gives money to fiancée for wedding preparations, she uses it to travel abroad
Trophy drought: A cow must be sacrificed to reverse the bad luck on Black Stars – Prophet
My husband and I run shift on boxer shorts due to hardship – Ghanaian woman (video)