Try out this home remedy for dry flaky lips
Dry, flaky lips seem to come with the territory when the weather gets dry and cold, case in point, harmattan season.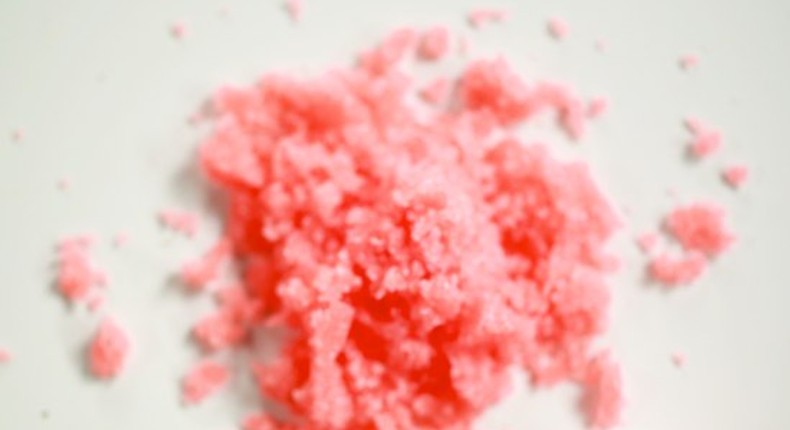 So some exfoliation is necessary to keep your pout soft and flake-free!
You don't have to pick up a high-priced scrub, because chances are, you already have everything you need to make one at home.
This sugar scrub looks great, tastes delicious, and will leave your lips kissably soft.
Here's what you need to try out this DIY sugar scrub for flaky lips.
1) Combine 3 tbs sugar with 11/2 of almond oil. you could also use jojoba, coconut or olive oil for hydration.
2) Add 3 drops of almond extract for flavour. Feel free to add more sugar for stronger consistency.
3) You do not have to do this but you could chose a preferred colour of food colouring to use. Add two drops.
4) When colour is evenly mixed, pack into a small jar for easy reach and usage.
Recommended articles
DIY Recipes: How to make cornmeal doughnuts (Awiesu)
For women: 4 simple tricks to make a man fall in love with you
10 trending Kente styles that took over the 'gram in May
Study shows men have been peeing wrong; they ought to sit and not stand
Here are the number of times you need to try to get pregnant, according to research
For men: 7 everyday foods that help fight low sperm count
7 incredible health benefits of bitter kola
You should visit 5 of Africa's most popular and historic markets
Original name of Africa and how it got its current name