Wiyaala to rock WOMAD UK International Arts Festival
Wiyaala has been confirmed to perform at the world famous music festival set in the historic grounds of Charlton Park, a stately home in the county of Wiltshire in the United Kingdom during the last weekend of July 2016.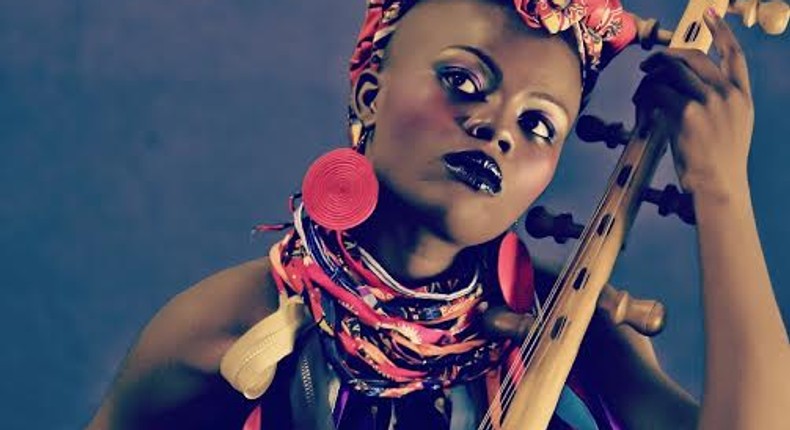 Founded by Peter Gabriel in 1982, Womad has hosted festivals in more than 30 countries, with the WOMAD experience being enjoyed by a collective audience of millions. The festival exists to promote multi-culturism around the world about which Peter Gabriel says, "Music is a universal language – it draws people together and proves, as well as anything, the stupidity of racism."
Wiyaala, who is scheduled to perform for one hour said: "This invitation means everything to me. All my life, I have dreamt one day I would climb international stages and showcase my talents on behalf of Ghanaians to the world. I say to all Africans, in whatever field you have talent, dream big and go out and live that dream. We can and will change perceptions about Africa".
Since winning the Vodafone Icons Reality Show in 2012, Wiyaala, from the Upper West of Ghana, has emerged as one of Africa's brightest talents with credits that include, Best Female Vocalist and Songwriter at the Vodafone Ghana Music Awards 2015, Most Promising Artiste and Revelation of Africa at The All Africa Music Awards (Afrima.org) 2014.
Recommended articles
Stylish corporate workwear looks to rock this week inspired by Berla Mundi
Checking your partner's phone: Here's why this may be dangerous
How much is too much to spend on a plate of Angwa mo?
Floradish Formula: An innovative solution for people living with iron deficiency
Sympathetic pregnancy: Here's what to know about men who experience pregnancy symptoms
Belly Fat: 5 natural remedies to help you get rid of it
4 benefits of honey to the skin you didn't know
6 ways to be an amazing boyfriend when your girl is on her period
As a mom, I find it can be hard to keep my sexual desire. So I set aside time to connect with my body and sexuality.