Loving pop star's '60's style?
Lady Gaga ditches her signature wild style for a ladylike/ prim one! Check out the fit, are you loving it?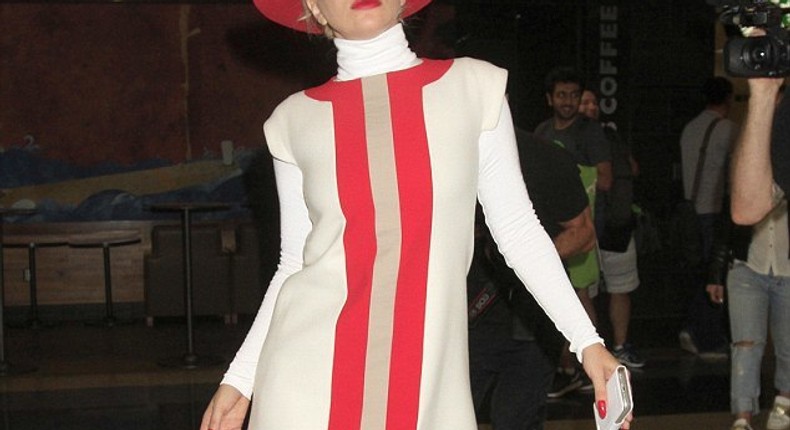 Lady Gagastepped out recently in a bright red and white 1960's inspired look and the look is trending!
The pop star who decided to all out ladylike chose a striped red short sleeve '60's inspired mini piece over white turtle neck top showing off her legs in a pair of red pumps.
Known for her crazy/daring styles, Gaga matched the red colour on her dress to a wide brimmed hat, her patent pumps, lips and even manicure complete with white square frames looking all prim and ladylike, no?
What do you think of the star's 'laidback' look? Peep a gallery of the pop star for Entertainment Weekly below.
Recommended articles
The age you have the best s*x according to research
Here are 7 things your partner does not need to know about you
Taking a week off social media could improve your mental health - New study
For women: How to make your man propose this festive season
The best celebrity pictures on Instagram this week
Hot or Cold water: Which is better for washing hair?
For men: 6 big red flags to notice in women
4 worst things to lie about in relationship
5 health benefits of eating boiled eggs