DIY Recipes: How to fry Sausages the best way
Fried sausage can be served with fried yam and pepper sauce, fried rice, jollof rice, potato chips and ketchup.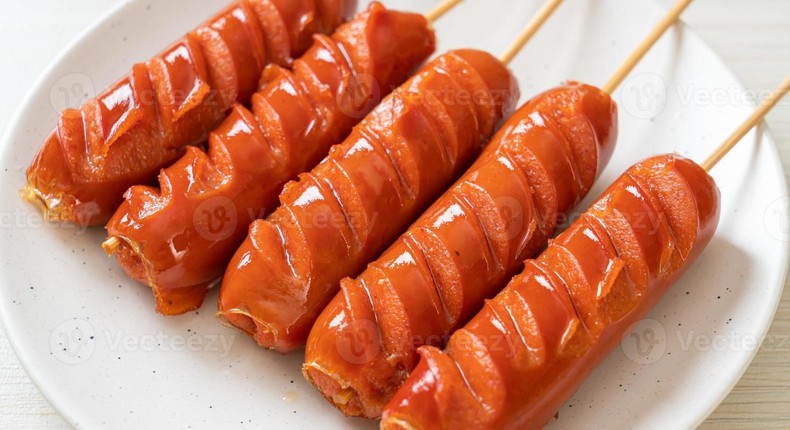 Here's a simple but tasty fried sausage recipe to try out at home.
4 sausages (each cut into four)
Season the cut sausages with salt and paprika and set aside.
Heat a frying pan with some oil.
When it heats up, regulate the fire to medium heat and put the sausages into the oil.
Let the sausages fry and turn them where necessary, using the slotted spoon.
When they turn brown and are well fried, remove them from the oil and transfer them onto a plate lined with a paper towel.
JOIN OUR PULSE COMMUNITY!
Recommended articles
How to make tasty prawn crackers at home
10 female celebrities who do not show 'skin' in outfits yet stay sassy
DIY Recipes: How to make Chicken peanut stew
The best celebrity pictures on Instagram this week
Can't be Ghana: Here's what was served at Kourtney Kardashian's wedding reception
Wedding on a budget: When should you start planning your wedding?
5 best ways to treat under-eye puffiness at home
How to make crispy and creamy doughnuts in your kitchen
DIY Recipes: How to make Chicken cheese sandwich