DIY Recipes: How to make Banana milkshake at home
This recipe is thick, creamy and delicious.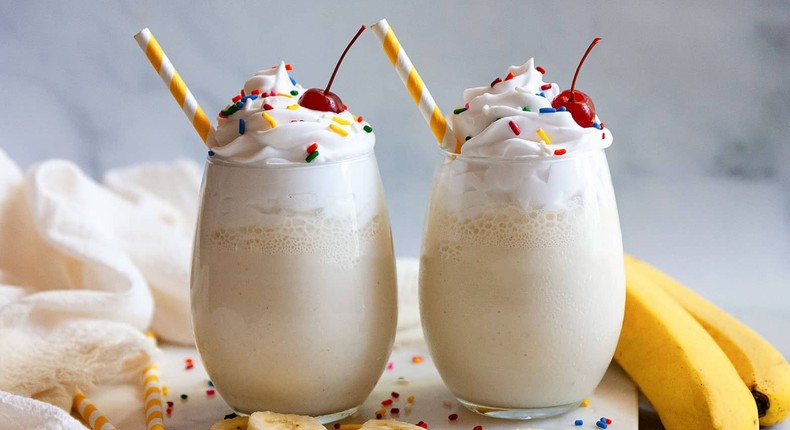 Banana milkshake can be done in just one step.
1 tablespoon white sugar, or to taste
1 pinch of ground cinnamon
Combine ice, milk, banana, sugar, and cinnamon in a blender; blend until smooth.
Recommended articles
4 secrets to achieve mindblowing orgasms this year
DIY Recipes: How to make gingerbread muffins
For women: 4 easy hacks to remove lace frontal without damaging the hair
The best celebrity pictures on Instagram this week
Here are ways to naturally enlarge the male organ
6 things you need to know about sugar daddy relationships
Here are 4 types of single ladies that men avoid
7 weird things men find attractive in women
5 simple tricks to help you stop snoring