DIY Recipes: How to make Cassava cake
This cassava cake recipe is incredibly delicious.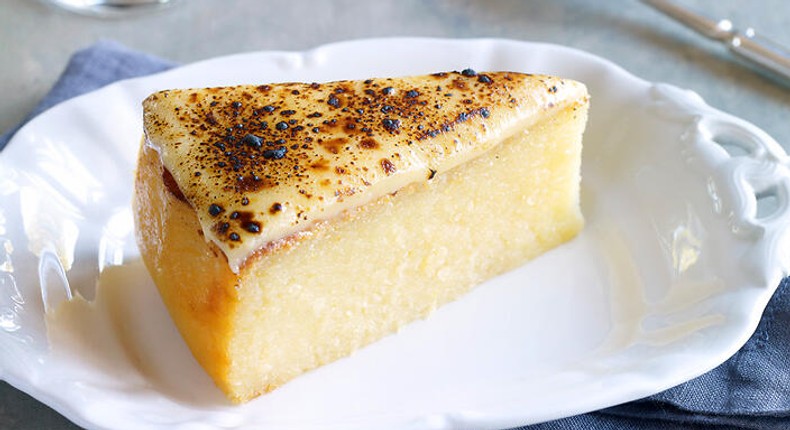 Basically made from grated cassava, this cake is best served cold.
2 cups grated, peeled cassava
1 (14-ounce) can of coconut milk
1 (14 ounces) can sweeten condensed milk
1 (12-ounce) can evaporate milk
Preheat the oven to 350 degrees F (175 degrees C).
Stir grated cassava, coconut milk, condensed milk, evaporated milk, and eggs together in a bowl until thoroughly combined; pour into a 2-quart baking dish.
Bake in the preheated oven until set, about 1 hour.
Turn the broiler on and bake until the top of the cake is browned, 2 to 3 minutes. Cool completely in the refrigerator before serving, for about 1 hour.
Recommended articles
Wedding guest: 6 Natalie Fort outfits that are wedding perfect
DIY Recipes: How to make Kokonte flour at home
How to break up with your partner politely before Valentine's Day
4 reasons couples should sleep naked
Measles outbreak hits the Northern region, over 70 children infected
5 health risks of excessive masturbation on your body
7 incredible health benefits of bitter kola
6 brain-boosting foods to add to your diet for sharp memory
DIY Recipes: How to make sweet potato fries