How to prepare chicken nuggets restaurant style
Pulse daily DIY recipe teaches prospective chefs how to prepare healthy, Ghanaian dishes in a simple way.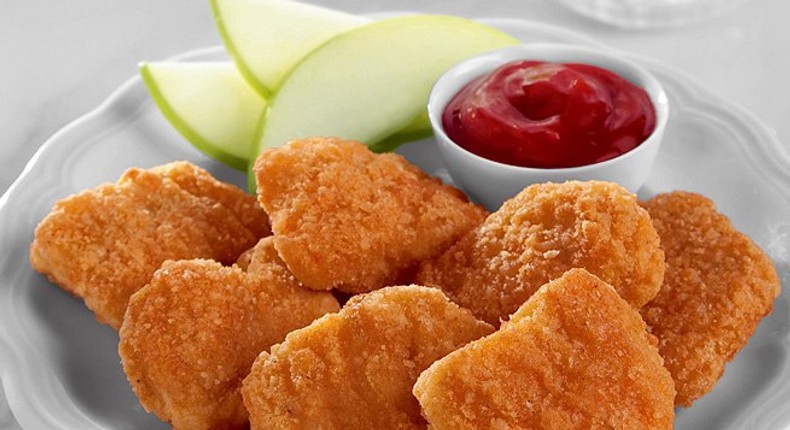 1 cup all-purpose flour
1 tablespoon seasoned salt
Salt
Freshly ground black pepper
2 eggs
2 cup seasoned breadcrumbs
2 chicken breasts, cut into small pieces
Vegetable oil, for frying
Ketchup, for serving
In a plastic bag, mix the flour, seasoned salt and some salt and pepper. In a bowl, mix the eggs with 2 tablespoons water.
In a separate bowl, add the breadcrumbs.
Shake the chicken pieces in the bag to coat. In batches, dip them in the egg wash, then in the breadcrumbs.
Heat about 2 inches of vegetable oil in a large skillet over medium-high heat until a few breadcrumbs dropped in the oil start to sizzle immediately.
Fry the chicken, in batches if needed, until golden brown and cooked through, a couple minutes per side.
Drain on a paper towel and serve with ketchup.
JOIN OUR PULSE COMMUNITY!
Recommended articles
Here are 7 things your partner does not need to know about you
5 things you should never do to please a woman
GIS Prom '22: Here are all the photos you missed
Brand new PS5 up for grabs in Happy Delight Essay Challenge
Make-up s*x: Here is why you should have it after a fight
Health monitoring with Redbird
Melanesians: Meet the world's only natural black blondes
3 unforgivable secrets you should never keep from your partner
Ladies and gentlemen: 5 facts about orgasm you probably didn't know