Ghana gets a taste of Italy's No1 Wine brand. A new way to wine anytime
Tavernello Prisma Brik 500ml: With a unique exclusive design, you can now enjoy premium quality wine at an affordable price in a convenient, environmentally friendly pack.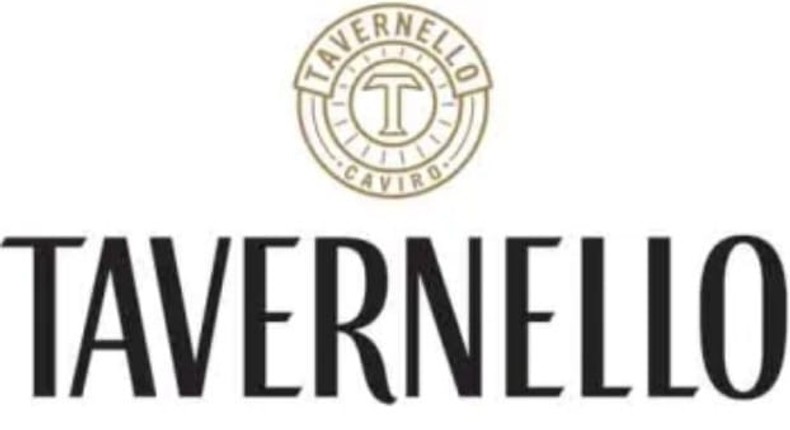 In all the changing scenes of life, lovely moments do happen.
Moments that do not necessarily give notice ahead of time. Getting prepared for these cherished memories anywhere anytime makes life worth living.
TAVERNELLO, a premium Italian wine brand is bringing a touch of finesse to how memories are captured in the lives of everyday Ghanaians with TAVERNELLO GOLD range which comes in two variants.
BLACK GOLD (Red wine Merlot/Sangiovese grape blend 13% alcohol. A smooth delicious medium bodied wine, with a deep red colour with purple hues and remarkable notes of cherry and blackberry and a light spiced fruity finish).
WHITE GOLD (White wine Pinot Bianco Famoso grape 12% alcohol. A fresh, refined, delicate and aromatic wine that releases an intense aroma with sweet floral notes of exotic and dried fruit.)
With a glass of TAVERNELLO GOLD in hand, enrichen those precious moments with your friends and loved ones, toasting to your good health and happiness and seal the joy, fun and laughter in the present, that endures as lasting memories in the future. Whether it's chilling at home with your bae or bro's, partying by the pool, a weekend at the beach resort, dinner with girls or celebrating a Wedding/Birthday/Christmas or Valentine, whatever the occasion or the location, TAVERNELLO GOLD is your No1 wine.
Quality
CAVIRO, the parent company of TAVERNELLO, working with over 13,000 Italian wine growers, focuses on producing the highest quality wines using modern sustainable production methods that also ensures the lowest damage impact to the environment, reducing carbon emissions.
The key to CAVIRO's continued success is unwavering commitment to quality.
Accounting for 10 per cent of the total Italian annual wine production, Caviro's supply capabilities and portfolio of wines extends to all the highly regarded wine regions, including Friuli, Emilia Romagna, Tuscany, Marche, Piedmont, Abruzzo, Puglia and Sicily.
TAVERNELLO enjoys a rich heritage, combining generations of Italian tradition with modern, innovative wine techniques. With such a strong emphasis on quality with affordability, it's no surprise that TAVERNELLO has risen to become the No1 Wine brand in Italy and globally, the 13th most popular wine brand worldwide.
Unique Packaging
TAVERNELLO Black Gold and White Gold comes in an innovative PRISMA Tetra Brik 500ml pack that has been exclusively designed to offer optimum protection for the quality wine inside, with light weight, high portability, easy re-closure and carry features. No worries about glass bottle breakages and is easy to dispose of.
This unique 500ml packaging format offers a great in-home and out-of-home experience making your precious wine moments possible anywhere any time.
Convenience
Cherished moments can sometimes be spontaneous. Having the right brand to trust for your convenience in these moments is key. TAVERNELLO GOLD 500ml offers convenience with its special features from quality to packaging.
There is no need to worry about bulky packaging that could also break when you're on the move or lacking the perfect wine for creating memories anywhere, anytime.
Pulse Ghana
Enjoy premium quality TAVERNELLO wine while enjoying the cool breeze on the beach, compliment those adventurous road trips by packing some TAVERNELLO GOLD 500ml with you to enjoy at your chosen destination. Share the taste of quality wine with friends and families during meetups, let your wine gift capture love and affection for those who matter most and make solo moments and all gatherings enhance life's precious moments. Because there are no limitations to the options Italy's No 1 wine brand TAVERNELLO offers you.
Environmentally Friendly & Health
Health is precious. The quest for doing better with our environment is a No 1 goal for CAVIRO the parent company of TAVERNELLO. From helping 13,000 wine growers to farm sustainably to ensuring millions of families around the world consume their highest quality wines, underlines the respect and care not just for the environment, but also for the health and well-being of their consumers. The brand has managed to offer the same quality from a bottle with the convenience of Brik which reduces the impact on the environment with the carbon footprint associated with transporting bottles versus Tetra Brik.
This saving in glass, recycling energy costs and transport etc is reflected in lower prices to wine lovers, allowing you to enjoy premium Italian wine at very affordable prices.
JOIN OUR PULSE COMMUNITY!
Recommended articles
4 common mistakes that lead to boredom in a relationship
Jackie Appiah sets the fashion world ablaze with elegant birthday photos
Diana Hamilton radiates beauty and style in stunning 43rd birthday photos
How does sex change after cheating?
5 lesser-known erogenous zones for men
Skincare secrets: How to clean your makeup properly
Best celebrity pictures on Instagram this week
Here's what to do when a guy won't take no for an answer
DIY Recipes: How to make Peanut butter cookies