3 national parks in Ghana you need to visit
People who travel extensively are good at planning and organising everything.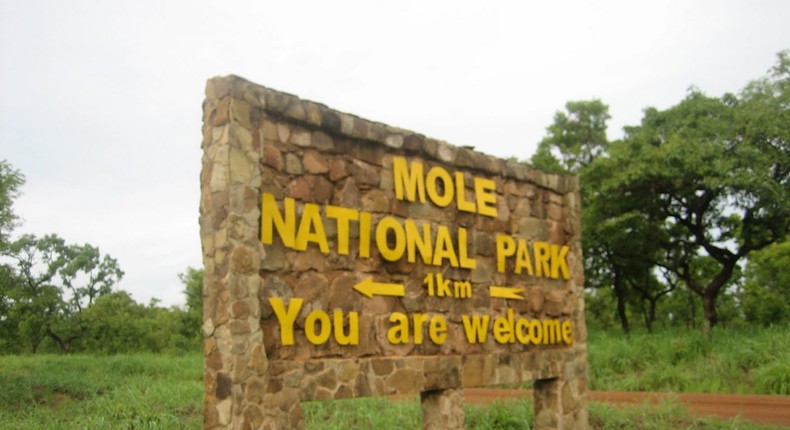 Mole National Park protects an area of savannah and forest in northern Ghana. It's home to elephants, leopards and rare birds such as the white-backed vulture.
In the western part of the park, the Konkori Escarpment has panoramic views and overlooks waterholes where animals drink. There are waterfalls along the Kparia and Polzen rivers. To the south, Larabanga village has a centuries-old, Sudanese-style mosque.
Kakum National Park is on coast of southern Ghana, in West Africa. It protects an area of rain forest, home to endangered mammals such as forest elephants, bongo antelopes and primates like the Diana monkey.
The park is rich in butterflies and birds, including African grey parrots and hornbills. The Canopy Walkway, suspended 30 meters above the ground, provides treetop views of the forest.
Digya National Park is the second largest national park and the oldest protected area in Ghana. It is located in the Brong-Ahafo Region. It was created in 1900 and given national park status in 1971.
JOIN OUR PULSE COMMUNITY!
Recommended articles
Foods that can worsen your acne
Make ketchup at home with ripe tomatoes
7 advantages of having children in your 30s
If you can't do these 3 things with your ex, you're not ready to move on
5 things a cheating partner says that prove they cheated
DIY Recipes: How to make shawarma bread using oats
5 signs they are the villain even if they claim to be a victim
Moaning during sex is such a good thing, according to sex experts
My girlfriend doesn't show me off on social media, what does this mean?