Can you believe these birds are nothing but artworks?
Diana Beltran Herrera is a UK-based artist known for her realistic paper bird sculptures. Check out some of her incredible works.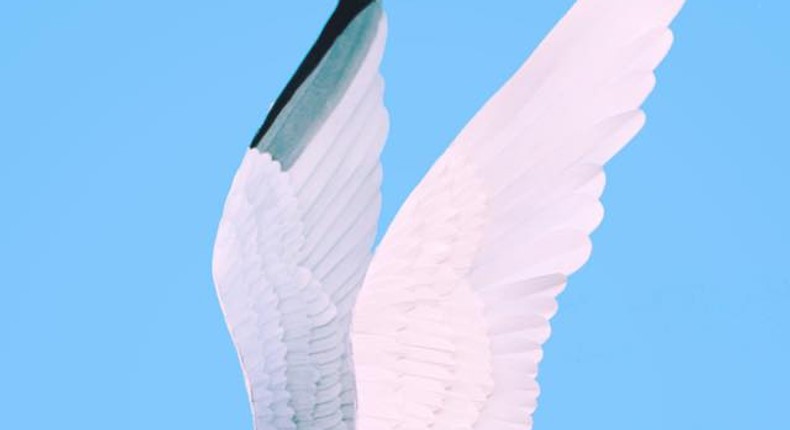 Colombian artist, Diana Beltran Herrera, has a way of intriguing us with her incredible paper bird art.
Through attaching together little pieces of coloured paper, Herrera creates amazing bird sculptures which are inspired by the beauty of birds' wings in motion.
Speaking about how she recreates these three-dimensional collages, Herrera said, "I do use photographs, is the first resource. I draw these birds in illustrator and print the drawing in the real size of these animals, so I get the idea of their bodies and volume. This is pretty much all I need and keep the photograph during the process to follow colour scale and details."
Apparently, Herrera who has a thing for bird and concerned with the ethical treatment of animals, especially when it comes to the illegal wildlife trade of birds happening in her country has found a way to express her interest mixed with her craft.
She started her art a few years ago by combining her love colour and pattern by collecting some books of plasticine to get ideas of how to work characters and things that had volumes.
Herrera's works have led her to work with private commissions and creating pieces for several luxury brands.
JOIN OUR PULSE COMMUNITY!
Recommended articles
DIY Recipes: How to make Apple bread
Dear men, 7 sexiest qualities you possess that attract women
How much should you spend on a wedding dress?
The best celebrity pictures on Instagram this week
Can walking after a meal help in faster digestion?
For men: 7 tips to help you have the best first-time sex
This is why revenge cheating on your unfaithful partner isn't a bad idea
8 signs your guy really wants to marry you
First kiss: Here's how to do it right to impress your partner