How to get the girl who is out of your league
The more you get to know her, the more she'll you.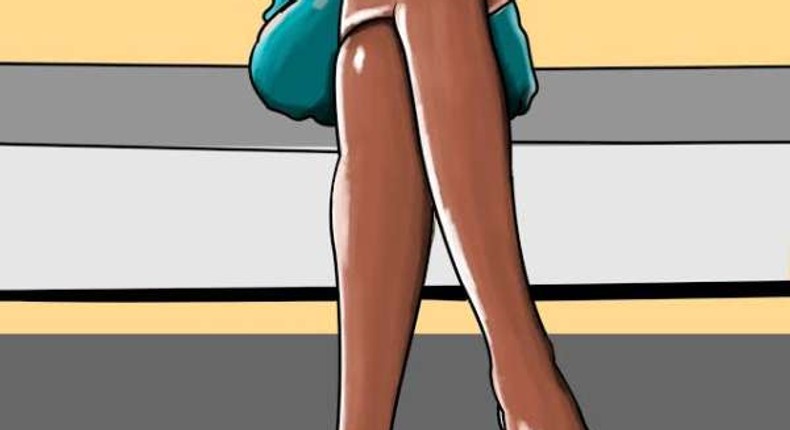 Be confident in who you are
You must be happy and accept who you are even before you consider dating.
You must know your worth, be ready to be in a relationship and face the issues that come with it.
You have to know what you want and need both in life and a relationship before you approach any woman. What's more, if you're unhappy with who you are, that insecurity with your identity can be the root of your dating insecurities and why you don't feel worthy of an incredible girl.
Don't put her on a pedestal
Why do you want to be with her? Get to the root of why you want to be with her. You can be attracted to her because of her educational level, job, social status, family background among others. But are these factors influencing you? Are these factors enough reasons to be with someone?
Take her off the pedestal and evaluate whether or not you can really see a relationship with her.
Timing is always important. Find the right time, the right mood and approach her. Do some background checks on her to figure out her interests. Sometimes it pays to be in the friend zone.
Getting to know her before asking her out could make you seem more attractive this will help you to start the conversation on the right note and keep the conversation going. This will give you a better chance of getting her contacts for a proper first date.
Define your relationship on your first date. Don't let her push you the friend's zone. However, don't rush things but do things small gestures that will make her fall madly in love with you. Do things that will connect you on a physical level.
If you make it to a second and third date, kiss her. Hold her hand, introduce her to your friends and start opening up to her. Make your moves genuine and she will give you the green light.
Be real and genuine and just put yourself out there.In life and with women, always ask for what you want, ask for it nicely and be prepared to hear no. If you don't ask, you'll never know and be left wondering.
JOIN OUR PULSE COMMUNITY!
Recommended articles
Why do men get so, so angry when they're cheated on?
16 ways to make a rich, classy chic fall in love with you
DIY Recipes: How to make Apple bread
Dear men, 7 sexiest qualities you possess that attract women
How much should you spend on a wedding dress?
The best celebrity pictures on Instagram this week
Can walking after a meal help in faster digestion?
For men: 7 tips to help you have the best first-time sex
This is why revenge cheating on your unfaithful partner isn't a bad idea