Lebanese groom abandons bride, absconds with wedding cash
The bride who was abandoned by the groom, realised her fiancé had run away with all the cash they had collected for the wedding party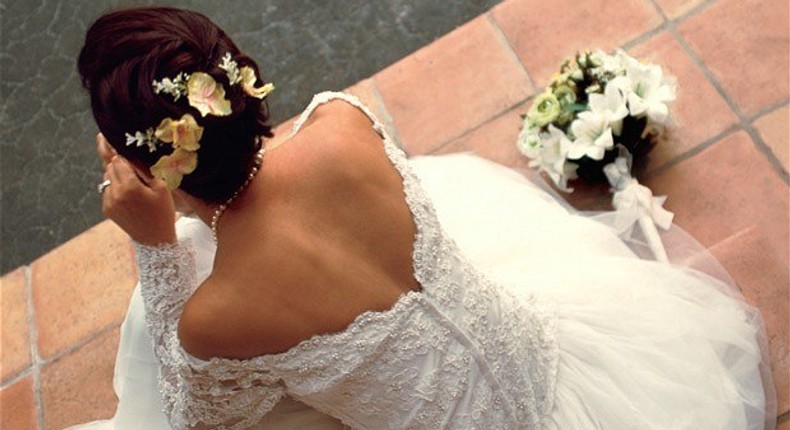 A Lebanese bride faced her worst nightmare on her wedding day after finding out her husband-to-be was a thief.
The bride who was abandoned by the groom, realised her fiancé had run away with all the cash they had collected for the wedding party.
According to local Lebanese newspapers, the couple had decided to hold a big party for their wedding in the country's capital Beirut.
The bride's father had partly contributed to the party and the rest was completed by the girl's relatives and friends.
It was gathered that the couple had printed invitation cards for the wedding along with the bank account number for friends and families who were generous enough to contribute toward the wedding's success.
On the wedding day, the groom informed  the bride's father that he couldn't make it due to ill health.
But it was discovered later that he was lying about being sick and had absconded with the wedding cash after cleaning out the bank account.
Reports say the groom was a former Lebanese army corporal, who was sentenced to 14 months in prison and fined around $700 in absentia.
JOIN OUR PULSE COMMUNITY!
Recommended articles
Daughters of Nana Akua Addo shows up in Ninja style for Glitz Fashion Week (PHOTOS)
9 people you shouldn't feel pressured to invite to your wedding
6 interesting health benefits of Beetroot
9 best celebrity photos on the 'gram this week
How much sex is too much? Here's what it means and what to do
Even if you don't like traditional weddings, you'll fall in love with actress, Sika Osei's outfits [Photos/ videos]
5 reasons why you should eat cucumber at night
Penis fracture: Here's why the penis breaks and how to treat it
DIY Recipe: How to make Spicy corn dough porridge