Couple surprises guests with dance video
Wedding reception party should be the time to ease off, you can create your style of fun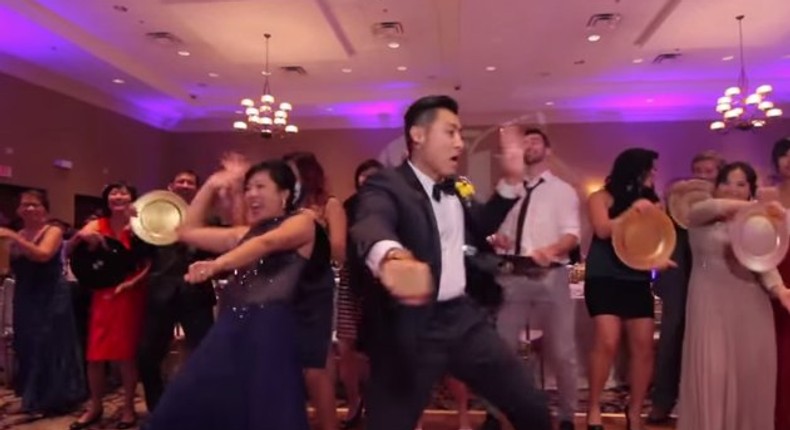 This couple took dancing time to another level, they made their wedding reception more fun by include as many of their family and friends as possible into their rehearse choreography dancing time.
During the reception, Newlyweds Robert and Teresa Ly in Maitland, Florida performed a surprise music video that included dancing and lip-syncing along with their 250 guests. And they filmed the whole thing in a single take.
They made each person of their bridal party in charge of a song/section, and help briefed guest into position for about 10 minutes
They also placed under each table at the reception an envelope that told guests what their role in the video would be.
Wedding reception party should be the time to ease off, you can create your style of fun.
Recommended articles
7 Self-care activities to do on weekends
Dating to marry? 5 simple things to consider
The best celebrity pictures on Instagram this week
The best ways to improve your cognitive health
FDA cautions against certain eyedrop brands as 3 die, 8 go blind
Coconut husk: 3 health benefits of this commodity
DIY Recipes: How to make Tubani (Steamed beans pudding)
7 photos that prove Sandra Ankobiah is the ultimate fashion girl for dates
Civil wedding? Here's how to plan this intimate marriage ceremony