Pressure mounts on gov't to scrap 12.5% tax on agribusiness
Dan Quaye, an agribusiness consultant, said the move could affect investment in agribusiness in rural areas.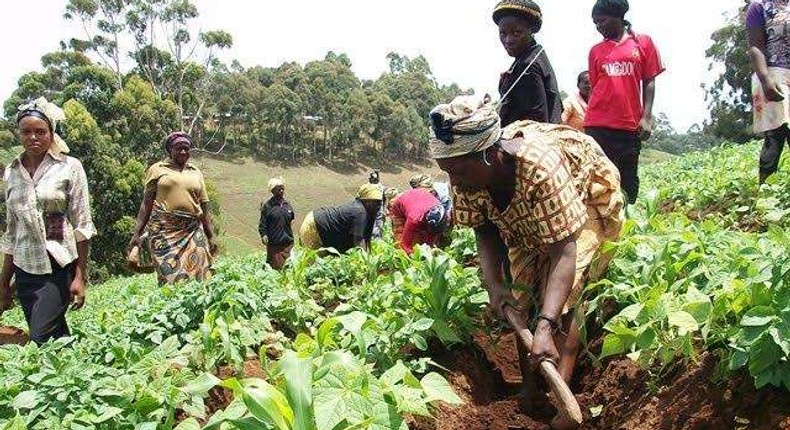 Government has come under criticism for imposing 12.5 percent tax on agribusiness in rural areas.
The General Agricultural Workers Union (GAWU) also criticized the move, accusing government of abandoning its goal of attracting long-term investments into rural agriculture, by implementing tax policies that offer tax exemptions to businesses that invest in agriculture outside regional capitals.
'This is not good sign. We know that agriculture provide the most needed jobs in rural areas and if you have a lot of investment options, the people might want to stay in the city,' Quaye told Starr FM Tuesday. 'The incentive for someone to invest in rural areas could be the tax.'
He highlighted the infrastructural challenges in rural communities, arguing that by taxing agribusiness in rural areas, investors are being attracted to choose the urban areas as the first choice for agribusiness investment.
'If you go to most rural areas, road is an issue, water may be an issue, electricity may be an issue and even carting your goods right from the rural areas is also expensive.
'So if you tax agriculture and agro-processing activities at the rural level, then you are not providing any incentive for an investor, you are providing incentives that will attract people to choose the urban area as the first choice for agribusiness investment,' Quaye said on Starr FM.
He said the move will not see improvement in the agro-processing area.
'We are not going to see improvement in the agro-processing area. May be you can see improvement in food [production].
'But if we produce food and we are not able to process them, then the post-harvest loses is also going to be very high. Farmers will complain about lack of market.
'What we should rather do is to provide more incentives to attract investors to go into rural areas, to invest in agro-processing, not to deter people from going there because most of the agriculture produce that we have in the country come from rural areas,' he said.
GAWU in a statement warned that the tax imposition could have an unintended consequence of causing rural-urban migration.
Sizable investments into rural agriculture and offered relatively decent employment to many people including young women and men, who otherwise would have migrated into congested urban Ghana in search of elusive white-collar jobs,' the statement said.
GAWU said the tax imposition is bound to 'have adverse impact on rural agriculture and livelihoods.'
'The policy shift from a zero-related taxation to 12.5 percent tax, is inappropriate and bound to have adverse impacts on rural agriculture and livelihoods.'
'There are already strong indications that businesses with massive investment in rural agriculture and agro-processing are re-thinking their investment models. And the thinking is in the direction of disinvestment. The consequences can be catastrophic for rural employment and livelihoods,' the statement added.
Recommended articles
Church of England launches project to stop referring to God as 'He', 'Him' and 'Our Father'
Ken Ofori-Atta should be chased out of office by the military – Yaw Tano
Enchi constituency: 14 persons arrested in connection with disturbances at NPP elections
University of Ghana converts plastic waste to petrol, diesel and gas
Police pushed cannabis into his throat in our absence - Shadrach's sister alleges
Ablakwa vs Kusi Boateng: NDC condemns judicial abuse and despicable efforts to gag MPs
Meet Alphonsus Adu-Bredu an NSMQ alumnus developing wild robots
You are not a preacher, you are a witchdoctor – Prophet Oduro slams Kyiri Abosom
GH₵50m worth of cannabis destroyed by NACOC