Corruption at the Ports is unbearable - Bawumiah
Government has raised dissatisfaction at the high level of corrupt practices at the country's Ports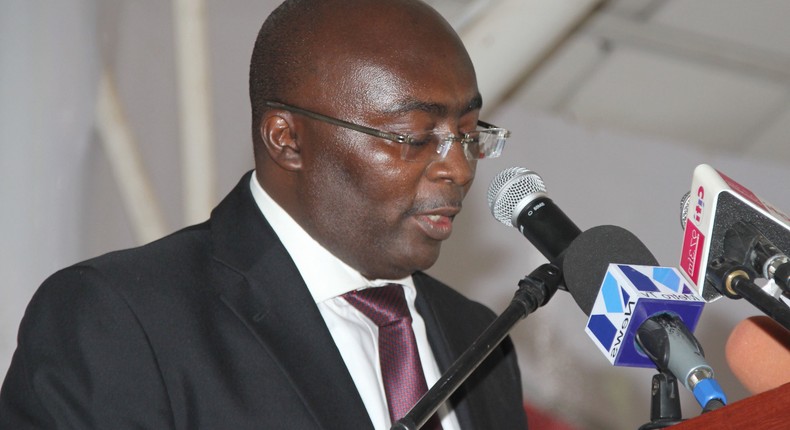 Vice President Dr Mahamudu Bawumia has bemoaned the high level of corruption  at the ports of the country.
Addressing major stakeholders at a 'Port Efficiency Conference' in Accra, he averred, "Since we came to office, one of the things I have noticed is that when everybody comes to ask me 'can I have a job?' [and] I say 'where do you wanna work?' number one answer, port, without fail," throwing the entire conference room into laughter.
With almost everybody who comes to him having to say "I want to go to the port," Dr Bawumia said, "I'm wondering what is in the port" whiles asking himself, "What really is there? Am I missing something?"
Even though he fell short of making an emphatic statement to the effect that people desire to work at the port simply to line their pockets and not to help generate revenue for the state, everything pointed to that direction.
That, he said, was one of the reasons that informed his decision to pay a surprise visit to the Tema Port when the New Patriotic Party (NPP) took over power.
In that regard, he could not but conclude, "So there must be something that is happening there and if people are making additional revenues, it means government is not getting those revenues and that is just the whole point."
As a panacea, he said, "We are going to have to look at these systems; these human interfaces, how do we really get this automation going and so on?
"So the way this conference has been organized, looking at our situational analysis initially, looking at learning from others, what others are doing, blocking the revenue leakages, these are really all major topics that the government is very interested in.
Dr Bawumia thus expressed the hope that at the end of the conference, they would come out with an agenda of action and recommendations that would be presented to the president for major decision-making to transform the country's ports to maximize their potentials.
Recommended articles
James Quayson will win Assin North by-election – Sammy Gyamfi
Assin North by-election: It seems they are taking us for fools — Chief speaks
Teachers cry out to GES over textbooks after 5-years of implementing new curriculum
NPP flagbearership race: Peter Amewu endorses Alan
I'm confident of winning Assin North NPP parliamentary primaries - Charles Opoku
Paramount Chief distances himself from 14-day ultimatum to Agyinasare
Ensure fairness in the presidential primaries – Alan Kyeremanten's camp to NPP
Remove taxes on sanitary pads — CSOs to gov't
Operation Halt II arrests 26 'galamseyers' at Patase