We did not approve franchise agreement for Stanbic IBTC, Agency says
The National Office for Technology Acquisition and Promotion (NOTAP) on Monday said it didn't grant any management or maintenance franchise agreement for Stanbic IBTC Bank.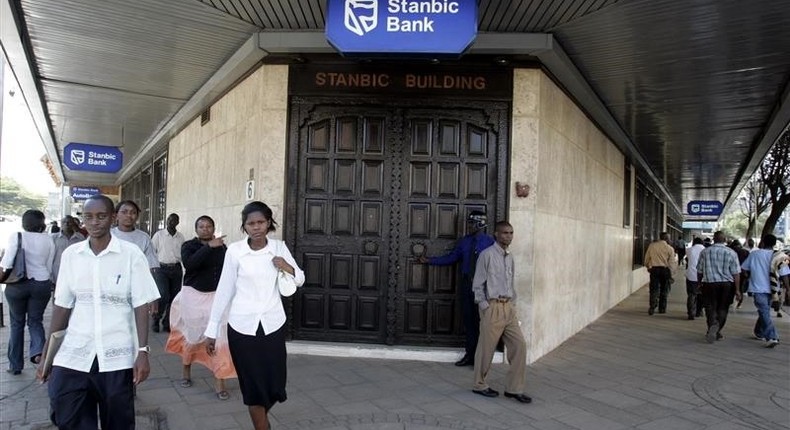 The Director General, NOTAP, Dr Dan-Azumi Ibrahim said this in an interview with newsmen in Abuja.
He said that what the agency had approved for the bank was software licence agreement and not management franchise agreement.
The News Agency of Nigeria (NAN) recalled that the issue started few months ago when shareholders of Stanbic IBTC wrote a petition drawing the attention of regulatory authorities to some unapproved transactions entered into by the bank.
They alleged that billions of naira deducted from gross revenue earned, had been illegally stashed in suspense account since 2011.
They alleged that the amount was to pay the bank's controlling shareholder, Standard Bank of South Africa for franchise and management fees without prior approval from NOTAP which is mandatory.
The NOTAP boss explained that his office had no intention of approving a franchise agreement licence for Stanbic IBTC because it was not needed in Nigeria.
"I want to categorically say that we have not approved franchise agreement for Stanbic IBTC bank.
"What was approved for them in 2012 was software licences agreement. It's like any other bank. Most of the banks are enjoying that facility.
"They were given approval for three years, from 2012 to 2015, and by now, I think the certificate might have expired.
"But as far as franchise is concerned, we have not given approval to them. And we categorically made it clear to them that we are not going to give franchise fee agreement approval," he said.
JOIN OUR PULSE COMMUNITY!
Recommended articles
MPs misguided on law on their arrest - Anyenini
Ghana's anti-LGBTQ+ bill unacceptable and must be resisted - UK Bishop
Two busted for allegedly trading with fake currency
Akufo-Addo is the most lawless President Ghana has ever had – Dr. Nyaho-Tamakloe
He promised to send me abroad if I conceal our sexual activities – NDC guru's daughter tells court
"I've never seen Ghana as hard as this" under Nana Addo – Brigadier Nunoo-Mensah
No need for Nana Addo to apologise to Aflao chief - Buaben Asamoa
Update on investigations into the disappearance of Rhodaline Amoah-Darko
It's disappointing that CHRAJ and NCCE haven't condemned the anti-LGBTQI Bill – Akoto Ampaw