75-year-old woman allegedly sets ablaze sleeping son, daughter-in-law and grandchild
A 75-year-old woman who allegedly set ablaze her son, daughter-in-law, and grandchild while they were asleep has been arrested by Nigeria's Ondo Police Command.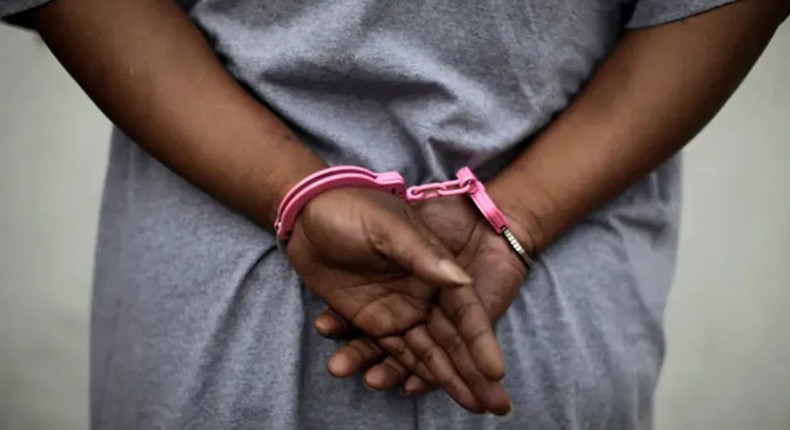 The sad incident reportedly occurred on Sunday, March 19, 2023, in the Aponmu community of Akure South Local Government Area.
The victims of the incident, three of who are reported to have died were sleeping in the early hours of the fateful day when the old woman set the house on fire.
According to pulse.ng, a source who pleaded anonymity alleged that the woman attributed her action to being starved by the victims.
"When asked why she did what she did, she said her son and her wife were starving her," the source said.
A neighbour of the victims, identified as Korede Michael recounted that he saw their house on fire and had to break through the window to rescue them.
"I was the first person to notice the fire and jumped into the house before other members of the community joined me in rescuing them. We got a vehicle immediately to transport them to the government hospital in Akure.
"When we got to Akure, the doctors rejected the patients, saying they cannot take care of them due to the degree of the burn and advised that we should take them to the Federal Medical Centre in Owo.
"Unfortunately, the last grandchild, who was just two-and-a-half-year-old, died immediately after we got to Owo. On Sunday, the son and his wife gave up the ghost while the only grandchild left is in a critical condition," Michael narrated.
He went further to allege that the suspect who is now helping the Ondo State Criminal Investigative Department with an investigation gathered dry palm fronds and a little petrol her son kept in a gallon, and spread it around the house before setting it alight.
Recommended articles
I'll run a government by the people and for the people – Alan Kyeremanten declares
Man loses case after suing employer for sacking him over 6-hour toilet break
19-year-old lady accuses evil spirit of getting her pregnant, insists she's a virgin
Company develops technology that turns pig's blood into drinkable water
Kwesi Pratt mocks Bawumia for digitising school feeding programme
Woman dies on birthday after eating poisoned chocolates sent by ex-boyfriend's jealous lover
I'm not afraid of prosecution; even Jesus was convicted and killed – Prof. Frimpong Boateng
Nigeria states cut working days in a week to three for government workers
'Wo rush a, wo be ti, tone down on your youthful exuberance' - Prof Gyampo cautions Special Prosecutor