20 worshippers crushed to death during mad rush for holy oil
About 20 worshippers have been crushed to death with 16 others injured during a mad rush for holy oil at a church programme.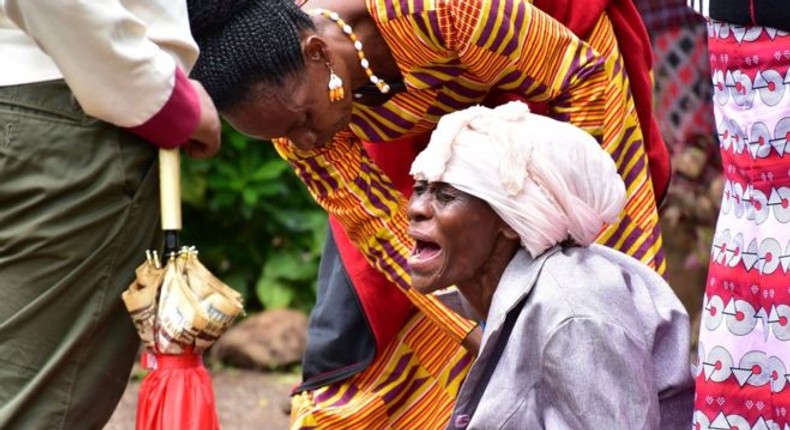 The shocking incident reportedly happened during a Pentecostal service at a stadium in the northern town of Moshi in Tanzania.
On Saturday evening, hundreds of worshippers thronged the stadium to partake in the outdoor religious event.
The BBC reports that the service was held by pastor Boniface Mwamposa, who refers to himself as "the apostle".
The pastor is said to have asked his congregants to pass through an area where "blessed oil" had been poured over the floor.
This led to a stampede when hundreds from the crowd rushed towards the area in a bid to get their share of the anointing.
One of the attendees of the service, Peter Kilewo, described the scene as "horrible", adding that people were "trampled on mercilessly, jostling each other with elbows".
"It was like the preacher had thrown bundles of dollars about," Peter is further quoted as saying.
Meanwhile, Pastor Mwamposa is currently in the grip of the Tanzanian police and is being interrogated over the incident.
"The incident took place at night and there were many people, so there is a possibility that more casualties could emerge. We are assessing the situation," the Moshi district commissioner Kippi Warioba told Reuters.
Tanzania's President John Magufuli has also sent his condolences to the families of the victims and called for better security at such events.
JOIN OUR PULSE COMMUNITY!
Recommended articles
I've disproved the notion that Ga men are not romantic - McDan
NDC's philosophy is based on taxation - Asiedu Nketia
I won't change electoral laws to go beyond two terms – Akufo-Addo assures Ghanaians
The e-levy is not compulsory; just don't use MoMo – Carlos Ahenkorah to Ghanaians
WASSCE 2021: Over 1,300 subject results and 174 entire results cancelled
Police arrests V8 drivers: NPP lawmaker faces court for breaking road traffic regulations
Group to buy car for father who went viral for carrying his daughter during drivers' strike
One Teacher One Laptop deductions: We don't know All Teachers Alliance group - NAGRAT
Ghana's presidential jet has become Uber for African Heads of States – Okudzeto Ablakwa