Coronavirus: Quarantine Akufo-Addo for 14 days after his return from Europe - Ras Mubarak
The National Democratic Congress (NDC) Member of Parliament for Kumbungu, Ras Mubarak has insisted that President Nana Addo Dankwa Akufo-Addo should be taken through a mandatory 14-day quarantine when he returns from Europe.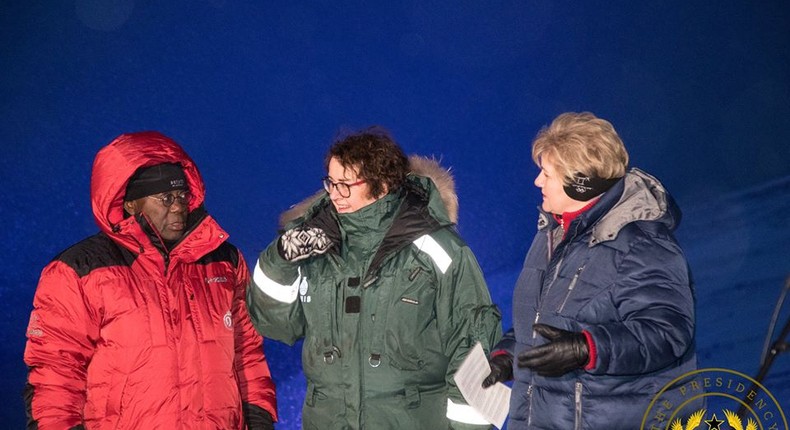 The MP said this will ensure that he hasn't contracted the deadly coronavirus on his 12-day trip to Europe.
Speaking during presentation of the business statement in the House today, the MP argued a similar action was taken in Mongolia where the president has been isolated for the protection of the citizenry.
Mr Mubarak also requested that as a matter of urgency the minister of health be invited to parliament to give indication as to the level of the country's preparedness of protecting Ghanaians generally from the coronavirus."
"And finally Mr Speaker, could my honorable friend confirm whether upon arrival in the country from his European tour, his Excellency, the president would be quarantined," he added.
He went on "it will be very helpful to get an indication whether the president will be quarantined or not upon his arrival into the country."
The president on his European tour visited Norway where a case of the deadly virus has been detected.
JOIN OUR PULSE COMMUNITY!
Recommended articles
UDS marks International Day for persons with disabilities
2021 best farmer gets two-bedroom apartment and GH¢600,000
Nana Addo honoured as he receives first-ever "International Nation Builders Award"
Overall Best Farmer for Accra Metropolitan Assembly gets bicycle and sprayer
It's a great time to invest in Ghana and the safest country in West Africa – Nana Addo
Police to inspect COVID-19 vaccination cards of trotro drivers from January 2022
Minority caucus in parliament issues statement to overrule Haruna Iddrisu's 1% E-Levy comment
Commuters to be stranded as Private Transport Operators begin sit-down strike on Monday
Roche and Ghana Ministry of Health partner to open new cancer centre at Ho Teaching Hospital