Five flagbearer hopefuls of the opposition National Democratic Congress (NDC) have planned to merge against fellow aspirant,
READ ALSO:  Election 2020:
The race for who becomes the NDC's presidential candidate ahead of the 2020 elections has heated up in recent weeks.
So far, 10 persons have confirmed their candidature and have gone on to pick up forms to contest the 2020 elections as the NDC's flagbearer.
These include Mahama, Dr. Ekow Spio Garbah, Prof. Joshua Alabi, Alban Bagbin, Kojo Bonsu and Sylvester Mensah, amongst others.
However, five of the candidates are currently planning to merge against Mahama, who has been widely tipped as the favourite.
Speaking to Accra-based Joy FM, a fellow aspirant, Sylvester Mensah, said he and four other candidates are currently in talks over a merger to challenge the ex-president.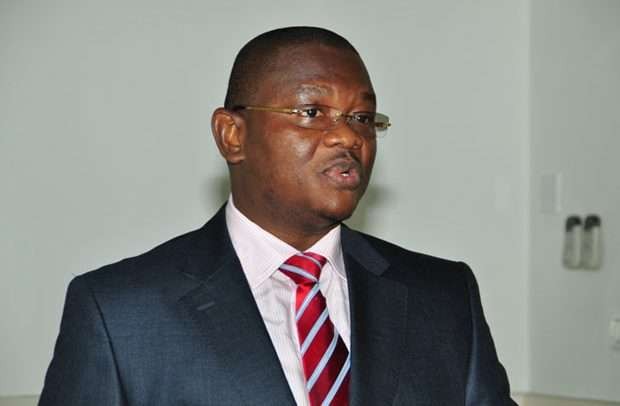 According to him, all five of them have a common understanding that the party needs to have a new face ahead of the 2020 general elections.
READ ALSO:  Defence
"[This] simply means, cooperating with your competitors. It gets to a point when you realize that competitors have a common vision in this instance… aspirants who believe in change,"  Sylvester Mensah, who served as NHIS CEO under Mahama, said.
"Why can't all candidates who believe in change decide to meet and have some discussion on the change that this party requires?" he wondered.
A few months ago, 94 NDC MPs endorsed Mahama as their preferred choice to lead the party come 2020.
However, Mr. Mensah believes the former president has lost the support of the grassroots and therefore does not deserve a second chance to lead the party.
"You have a sitting president who won an election...contested an election from a position of strength in control of all resources of this country, in control of the state apparatus...I mean real command.
"If you lose an election from a position of strength, you don't come back from a position of weakness," he added.
READ ALSO:  Allegations:
Meanwhile, the NDC will go to the polls in December to elect its presidential candidate for the 2020 general elections.