Fertilizers estimated at GH¢600,000, which were meant to foster the
READ ALSO:  Rent Blues:
So far, seven officers of the Ministry are currently under investigation over the stolen fertilizers.
Speaking at a press conference, the Brong Ahafo Regional Minister, Kweku Asomah-Cheremeh, said the fertilizers were stolen between November 2017 to June 2018 at the Ministry's warehouse.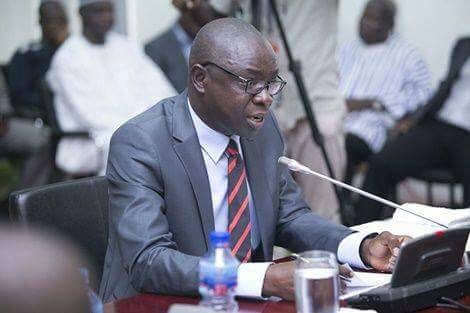 He confirmed that the matter has been reported to the Police and BNI to ensure that the culprits are duly brought to book.
The Minister, however, allayed fears that the theft of the fertilizers will affect the Planting for Food and Jobs programme.
"We could see on a hindsight that the quantity missing was worth about GHC 600,000. In the old cedis, this will be about GHC 6 billion and that is what is under investigation now. We are not so conclusive on this. About in the sense that the figure may come down. It may be higher than that. For now that is what we think," Asomah-Cheremeh said.
The Nana Addo government has the Planting for Food and Jobs programme one of its flagship initiatives.
READ ALSO:  Illegal Mining:
The programme, which has started in some regions, is geared towards improving agricultural production in the country.
Farm resources such as high-yielding and improved seedlings will be supplied to participating farmers, as part of the Planting for Food and Jobs programme.
The policy is buttressed by five pillars; the supply of improved seeds to farmers at subsidized prices, the supply of fertilizers to farmers at subsidized prices, free extension services to farmers, marketing opportunities for produce after harvest, and E-Agriculture.
The programme is expected to absorb unemployed youth in rural areas, with the government initially targeting the creation of 750,000 jobs in its first phase.