Ghana secures Paris Club financing assurance; set for IMF bailout
China and the Paris Club have agreed to provide the debt assurances required to aid Ghana's request for a balance of payment support from the International Monetary Fund (IMF).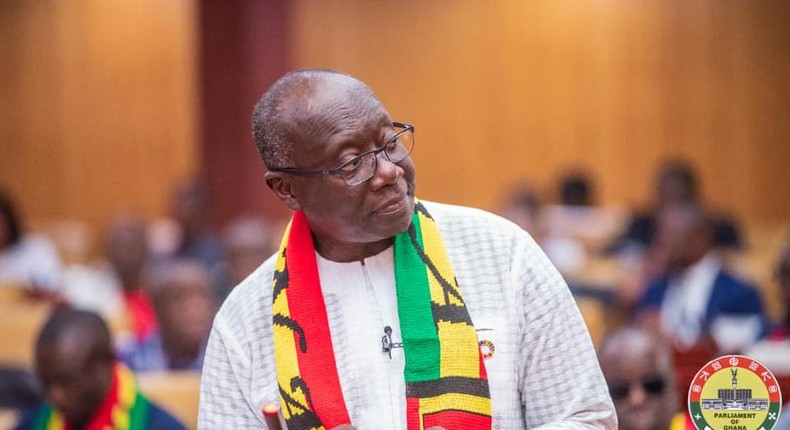 This was announced in a press statement issued by the Paris Club on Friday, May 12.
"The creditor committee stresses that the Ghanaian authorities are expected to seek from all private creditors and other official bilateral creditors debt treatments on terms at least as favourable as those being considered by the creditor committee, in line with the comparability of treatment principle.
"Consequently, the creditor committee urges private creditors and other official bilateral creditors to commit without delay to negotiate with Ghana such debt treatments that are crucial to ensure the full effectiveness of the debt treatment for Ghana under the Common Framework," excerpts of the statement said.
Also, a creditor committee for Ghana has been formed by countries with eligible claims to see to the quick implementation of the resolution. The creditor committee is expected to be co-chaired by China and France.
"The creditor committee examined the macroeconomic and financial situation of Ghana, including its long-term debt sustainability, and its formal request for a debt treatment under the "Common Framework for Debt Treatments beyond the DSSI" endorsed under the Saudi G20 Presidency in November 2020, which was also endorsed by the Paris Club."
"The creditor committee supports Ghana's envisaged IMF upper credit tranche (UCT) program and its swift adoption by the IMF Executive Board to address Ghana's urgent financing needs. The creditor committee encourages Multilateral Development Banks (MDBs) to maximize their support for Ghana to meet its long-term financial needs," the statement added.
Relatedly, Information Minister Kojo Oppong Nkrumah had said the country would soon secure a bailout from the International Monetary Fund (IMF).
According to him, Ghana's package was virtually ready to be presented for approval any moment now following the government's successful engagement with Ghana's creditors.
Mr Oppong Nkrumah said this was according to information from government sources within the Bretton Woods institution.
Recommended articles
A new survey reveals potential impediments to Kenya's private sector growth
Africa has all it takes to eradicate hunger
DRC and Angola set aside a 50-year oil block dispute to become joint holders
Top 10 most popular remote working destinations in Africa
Tanzania could become the top investment destination for Australia
Nigeria's fuel subsidy removal sparks nationwide price hikes
See why Kenya has been losing $2 million per week
Uganda's economy is already doing better in 2023 than it did in 2022 - see key figures
Tech Entrepreneurship Forum month to foster collaboration, empower tech entrepreneurs