Ghanaians told to expect more fuel price hikes
The Executive Secretary of the Chamber of Petroleum Consumers, COPEC, Duncan Amoah says Ghanaians should expect further increases in fuel prices in the coming weeks.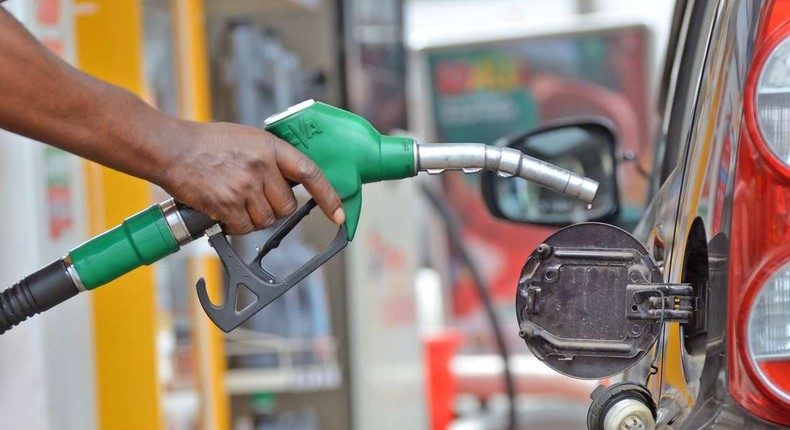 According to Mr. Amoah, this is as a result of an increase in world crude prices.
In an interview with the media, the COPEC boss said the current fuel prices in the UK will not play any role in the increase, as is being speculated by stakeholders in the sector.
He however, noted that petrol price may hit GHc7 per litre if government doesn't intervene.
"I will not be surprised Ghanaians will end up paying a little more for fuel in the coming days because the outlook on the international market has simply been one of an increase and unfortunately I do not see how the UK issue has contributed to this, the simple solution for the UK will be to get a lot more of these drivers to transport fuel," Mr. Amoah said.
Petrol prices have hit another high in Ghana, leaving motorists and Ghanaians in general complaining.
The pump price spike also comes amid the current problems and general economic hardship Ghanaians are facing.
In March 2021, 156.21 thousand metric tons of gasoline were consumed in Ghana, which represented an increase in consumption from the preceding month. Furthermore, in 2020, over 4.2 million metric tons of petroleum products were consumed in the country, of which around 1.65 million metric tons were Automotive Gas Oil (AGO).
In 2020, 173 thousand barrels of crude oil per day were produced in Ghana. In 2019, at the company level, Ghana Oil Company Limited (GOIL), one of the leading petroleum products marketing companies in Ghana, accumulated revenue from sales amounting to 3.57 billion Ghanaian cedis (GHS), roughly 618.1 million U.S. dollars.
JOIN OUR PULSE COMMUNITY!
Recommended articles
Elon Musk is now set to become the 1st trillionaire on the planet
There is a direct correlation between Ghana's housing deficit and unemployment - Dr. Amoah
Akufo-Addo opens €20M worth phase II of Accra Compost & Recycling Plant
Google to integrate Ghana's GPS into its map system - Bawumia
UNICEF teams up with Kumasi Hive for UPSHIFT Social Entrepreneurship Durbar
Akufo-Addo opens Ghana's largest bulk electricity supply point in Pokuase
Akufo-Addo opens Ghana's largest bulk electricity supply point at Pokuase
Over GHC100k lost in another bullion van robbery attack
Workers will be able to use their tier-2, tier-3 pension funds for mortgage soon - Housing Minister