Ofori Amponsah needs prayers – Papa Shee
According to Papa Shee who is now an evangelist, Pastor Ofori Amponsah's return to highlife years after he turned a pastor is a wrong move.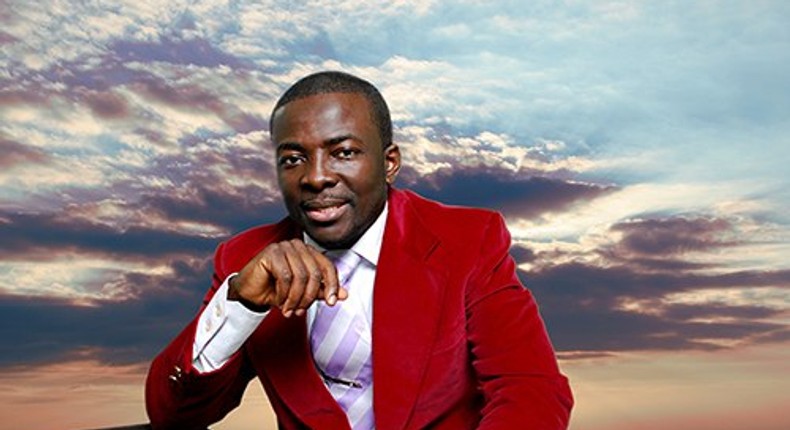 A former highlife artiste, Papa Shee has asked all believers to pray for Ofori Amponsah.
Ofori Amponsah in July 2012, noted that he had received the calling of God to be a pastor.  He quit music to become a full-time Pastor at the Holy Grounds Sanctuary but announced earlier this year his decision to return to secular music.
He insisted that it would not conflict with his work as a Pastor and has subsequently released a love song titled, undefined.
However, Papa Shee in an interview with ghanagist from his American residence said Ofori cannot serve two masters.
"I pray that God touches him [Ofori Amponsah] to get the conviction… You cannot serve two masters. It is impossible. If our brother has turned to the world, we must pray for him so he would recind his decision. It's not easy to be a Christian. Jesus said if we want to follow him, we must deny ourselves and carry the cross. As a Christian, you will go to the wilderness but you should be able to stand. Jesus was able to defeat the devil," he advised.
In March 2011, it emerged that highlife musician, Papa Shee had stop doing music to be a messenger of the gospel. According to him, he had the calling when he was praying with his brother in the bush at Maryland-USA. Before this, he had performed at the Accra Sports Stadium in 2000 for the opening ceremony of the African Cup of Nations where it came to mind to win the crowd for God.
Papa Shee during his days as a highlife artiste recorded songs like Mebo m'amanne sen nie (1994), Deda me (1996), Atadwe (2000), Koyon so (2002), and Ate pa (2004). Papa Shee who was criticised by a section of the Ghanaian populace for his 'profane' lyrics is now an evangelist who counsels and prays for people through "The Lords Tower Prayer line".
JOIN OUR PULSE COMMUNITY!
Recommended articles
Here are the businesses, bank accounts and properties allegedly owned in Sir John's will
Why older men date younger women: Here are 5 real reasons
Georginio Wijnaldum: Why I dropped my Ghanaian surname 'Boateng'
Top 10 happiest countries in Africa in 2022
Aisha Modi gets fans talking over flashing nipples in 'Buga' challenge (WATCH)
Alphonso Davies breaks up with footballer girlfriend Jordyn Huitema
Thomas Partey steps out with Moroccan girlfriend Sara Bella
Here are the top 10 African countries that smoke the most cannabis
Why do single women find married men attractive for relationships?