National Election Steering Committee inaugurated
The Committee is to share ideas and harmonize activities of the Commission to ensure that there is adequate security before, during and after the 2016 election.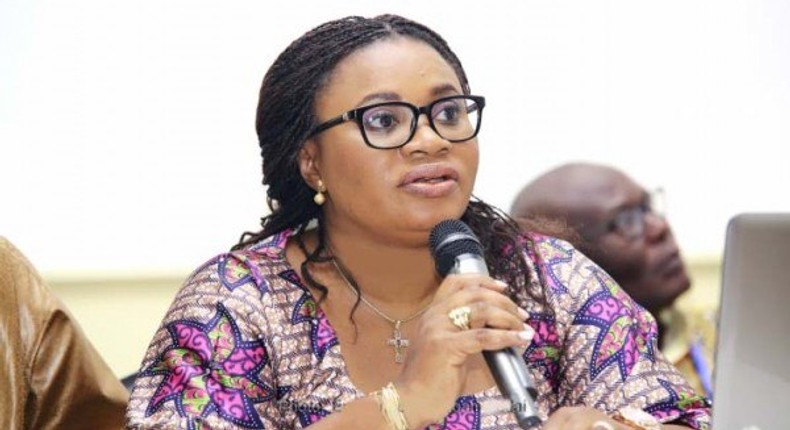 A 10-member National Election Steering Committee to ensure a smooth and peaceful 2016 elections has been inaugurated in Accra.
Besides the 10-members, the seven Commissioners are also members with Mrs Charlotte Osei, Electoral Commissioner, being the Chairperson of the Committee, while the Director of Elections will serve as a secretary to the Committee.
Speaking at the inaugural ceremony, Mrs Osei said the 1992 Constitution mandated the Commission to carry election campaigns and conduct of elections in Ghana- this the Commission has been doing ever since.
She said experience have thought them that without planning, they could not deliver on their mandate, hence the formation of the Committee to ensure a smooth and peaceful elections.
She said considering the huge number of polling stations, collation centres and thousands of security personnel that will be detailed to ensure security, there is the need for such a body to plan and implement the needed logistics.
"It is therefore important for us to come together and put our resources together, share ideas and experiences to improve on the electoral process in Ghana," she said adding that the Commission was prepared to work with the Committee to ensure a successful, free, fair and peaceful elections.
Major General Nii Carl Coleman (rtd), Chairman of Civic Forum Initiative, said the civil society was grateful to the Electoral Commission for the opportunity and pledged that they will make their resources available to ensure a peaceful election.
Institutions represented on the Committee are National Service Scheme, Ghana Armed Forces, Commission on Human Rights and Justice, National Commission on Civic Education, National Media Commission, Ghana Police Service, Ghana Prisons Service, and Civic Forum Initiative.
JOIN OUR PULSE COMMUNITY!
Recommended articles
Top 10 African countries with the most transparent GDP data
Top 10 African cities with the highest population growth from 2022 to 2023
Treason felony suspect, Dr. Mac Palm dies
Nigeria is planning to unlock revenue from the sale of tickets on international airlines and launch Nigeria Air by May
African countries with the cheapest household electricity prices
Top 10 most ethnically diverse countries in Africa
Uganda expects its debt load to reduce and its economic growth to increase by 7%
South African rapper, Costa Titch slumps, dies on stage
Tracey Boakye shows off newborn baby boy as she reveals his name (WATCH)