Petroleum Exploration and Production bill re-laid before Parliament
The Minister of Petroleum, Mr Emmanuel Armah-Kofi Buah, explained that the Bill had to be withdrawn due to certain global developments in the oil and gas industry.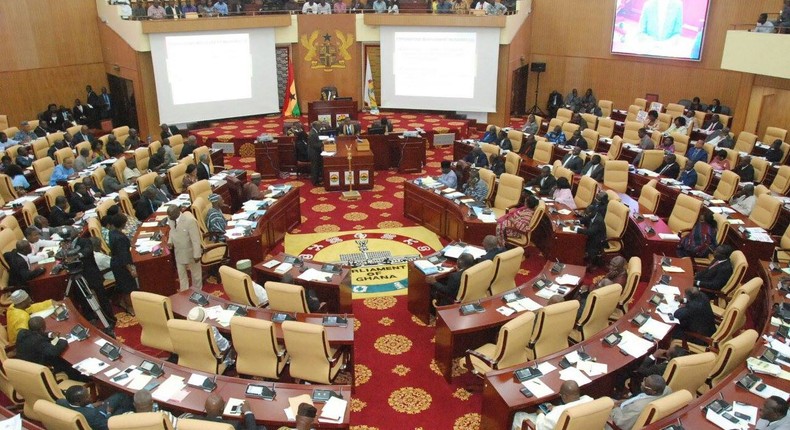 The Petroleum Exploration and Production (E&P) bill has been re-laid before Parliament after it was withdrawn last Friday.
But the Africa Center for Energy Policy (ACEP) described the withdrawal as an attempt to continuously push oil contracts through the House without the appropriate transparency measures.
According to ACEP, the more the Bill delays, the more oil blocks are being awarded without transparency.
The E&P Bill seeks to ensure that petroleum explorations are conducted in accordance with the principles of good governance, transparency and sustainable development
JOIN OUR PULSE COMMUNITY!
Recommended articles
Top 10 African countries with the highest GDP projections for 2023
Top 5 economies in Sub-Saharan Africa to watch out for in 2023, according to IMF
Tanzania joins the list of African countries to sign an oil deal in the new year
Shocking IMF report reveals Angola and Ethiopia to surpass Kenya as top economies in Sub-Saharan Africa
10 wedding gowns on trends for 2023 brides
Aisha Modi reveals her killing job in America that pays extremely well (WATCH)
Court orders lady to pay $80,000 to man for dumping him after he paid her school fees
Nigerian LGBT rights activist being installed chief in Ghana falls off palanquin (video)
Kenya and Tanzania tear down 23 trade barriers hindering their commercial relationship