Hong Kong overtakes Luanda
The rankings, compiled by Mercer; sees Hong Kong regain the undesirable spot at the apex as the most expensive city to live in for foreign workers.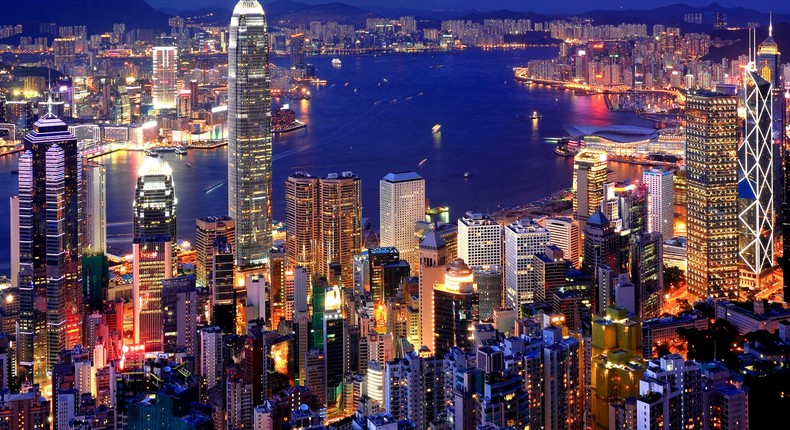 Ghanaian businesses looking to send workers abroad would want to pay particular attention to this year's
The Chinese autonomous region has pushed Angola's capital Luanda; to second place. The monthly cost of renting a two bedroom in Hong Kong is 6,800 dollars (about 27,200 cedis) while a pair of jeans costs about 128 dollars (about 512 cedis).
The fall of Luanda has been attributed to the battering the Angolan economy has received following a slump in the price of oil; the country's main export commodity. Five of the top 10 most expensive cities are in Asia (three in China) while three are African.
They are Luanda (Angola); Kinshasa (Democratic Republic of Congo) at 6th place and N'Djamena (Chad) which rose one place from last year's list to ninth spot. Lagos (Nigeria) is ranked 13th; up seven places from last year.
Nonetheless, many other African cities are a great destination for expatriates with the bottom of the list is dominated by African cities (especially Southern Africa). Windhoek (Namibia) was ranked as the least expensive city in the world.
This is the 22nd edition of the report; which although is "designed to help multinational companies and governments determine compensation allowances for their expatriate employees" is sometimes used by others as an indicator to measure the cost of living in cities. It covers 209 cities on five continents and looks at a list of items "including housing, transportation, food, clothing, household goods, and entertainment."
Below is a list the 10 highest and lowest ranked cities in the world.
Most expensive cities                                               Least expensive cities
JOIN OUR PULSE COMMUNITY!
Recommended articles
Court orders lady to pay $80,000 to man for dumping him after he paid her school fees
Actress Benedicta Gafah ties the knot
Guest house boss shoots customer for complaining about malfunctioning TV
10 trending kente styles that took over the 'gram in January
German firm invests Sh350 million in Kenya to make the country a leading distributor of its product
East Africa continues to experience an impressive intra-trade growth trajectory
CHAN 2022: Ghana awarded 3 points, 3 goals due to Morocco pull-out
Meet Africa's Elsa Majimbo the youngest person on Forbes
Missing twins saga: 37 Military Hospital apologises to couple …claims scans were incorrect