"The Hunger Games: Mockingjay", "Black Mass", and other movies to watch
Check out the hot movies showing this week (20th - 26th November) at the Silverbird Cinemas at Accra Mall and West Hills Mall, Weija.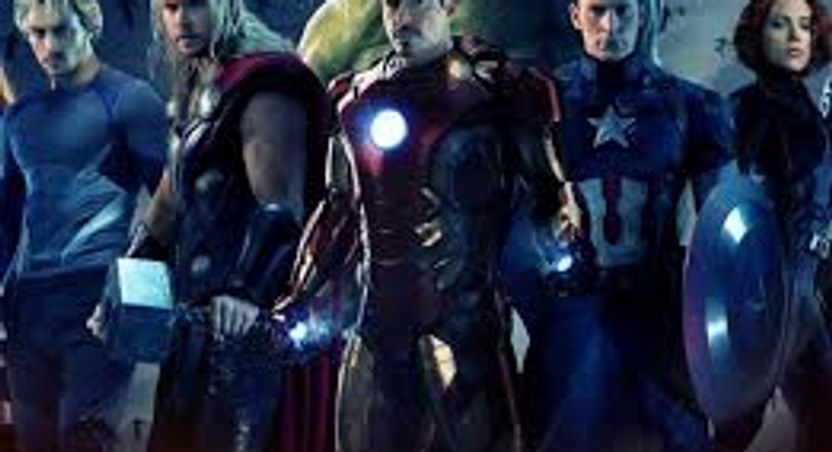 The Hunger Games: Mockingjay - Part 2
As the war of Panem escalates to the destruction of other districts by the Capitol, Katniss Everdeen, the reluctant leader of the rebellion, must bring together an army against President Snow, while all she holds dear hangs in the balance.
Starring: Jennifer Lawrence, Josh Hutcherson, Liam Hemsworth
Directed by: Francis Lawrence
Showing Times: 10:00am, 12:40pm, 3:20pm, 9:10pm
A king, who is loved by his subjects, wants to lead a normal life away from all the responsibilities and his kingdom, while his step brother plans to steal the throne from him.
Starring: Salman Khan, Sonam Kapoor, Neil Nitin Mukesh
Directed by: Sooraj R. Barjatya
A cryptic message from Bond's past sends him on a trail to uncover a sinister organization. While M battles political forces to keep the secret service alive, Bond peels back the layers of deceit to reveal the terrible truth behind Spectre.
Starring: Daniel Craig, Christoph Waltz, Lea Seydoux
Showing Times: 10:10am, 1:00pm, 3:50pm, 6:35pm, 9:20pm
The true story of Whitey Bulger, the brother of a state senator and the most infamous violent criminal in the history of South Boston, who became an FBI informant to take down a Mafia family invading his turf.
Starring: John Depp, Benedict Cumberbatch, Dakota Johnson
Directed by: Scott Cooper
A teenager teams up with the daughter of young adult horror author R.L. Stine after the writer's imaginary demons are set free on the town of Madison, Delawar.
Starring: Jack Black, Dylan Minnette, Odeya Rush
Directed by: Rob Letterman
Showing Times: 11:00am, 3:45pm
A dying real estate mogul transfers his consciousness into a healthy young body, but soon finds that neither the procedure nor the company that performed it are quite what they seem.
Starring: Ryan Reynolds, Natalie Martinez, Matthew Goode
Directed by: Tarsem Singh
Showing Times: 10:45am9:10pm
12-year-old orphan Peter is spirited away to the magical world of Neverland, where he finds both fun and dangers, and ultimately discovers his destiny -- to become the hero who will be forever known as Peter Pan.
Starring: Levi Miller, Hugh Jackman, Garrett Hedlund
An idealistic FBI agent is enlisted by an elected government task force to aid in the escalating war against drugs at the border area between the U.S. and Mexico.
Starring: Emily Blunt, Josh Brolin, Benicio Del Toro
Directed by: Denis Villeneuve
During a manned mission to Mars, Astronaut Mark Watney is presumed dead after a fierce storm and left behind by his crew. But Watney has survived and finds himself stranded and alone on the hostile planet. With only meager supplies, he must draw upon his ingenuity, wit and spirit to subsist and find a way to signal to Earth that he is alive.
Starring: Matt Damon, Jessica Chastain, Kristen Wiig
Directed by: Ridley Scott
Showing Times: 10:50am1:30pm
70-year-old widower Ben Whittaker has discovered that retirement isn't all it's cracked up to be. Seizing an opportunity to get back in the game, he becomes a senior intern at an online fashion site, founded and run by Jules Ostin.
Starring: Robert De Niro, Anne Hathaway, Rene Russo
Directed by: Nancy Meyers
Showing Times: 4:00pm, 6:45pm, 9:00pm
After breaking up with her boyfriend, a professional woman gets involved with a man who seems almost too good to be true.
Starring: Sanaa Lathan, Michael Ealy, Morris Chestnut
Directed by: David M. Rosenthal
Showing Times: 4:20pm, 9:10pm
JOIN OUR PULSE COMMUNITY!
Recommended articles
Funny Face leaves suicidal note for his children as Qwik Loan asks him to pay loan (SCREENSHOT)
Vanessa captured joyfully jamming to Joeboy's 'Alcohol' as Funny Face's woes deepen (VIDEO)
Beyonce celebrates Shatta Wale on his birthday
Kuami Eugene reportedly throws plush birthday party for his house help, Mary (PHOTOS)
Nana Agradaa shakes IG with stunning birthday photos
Yemi Alade in shock as Ed Sheeran chooses Ghana Jollof over Nigerian Jollof (WATCH)
'James Gardiner and Bismark The Joke have been sleeping with my baby mama' - Funny Face
Medikal to own a private jet
Naa Morkor to represent Ghana at Miss Universe in Israel