Reigning AFRIMMA dancehall artiste of the year
The two Zylofon-signed artistes have not seen eye-to-eye in recent times following numerous clashes between them.
This week, it appears the rivalry between the pair has once again reared its head, with both artistes jabbing each other.
READ ALSO:  'Stop fooling with your one leg' – Shatta Wale hits back at Stonebwoy over stolen songs claim
Speaking on Joy New' Showbiz Now, Stonebwoy sounded a strong note of warning to his rival to stop disrespecting him.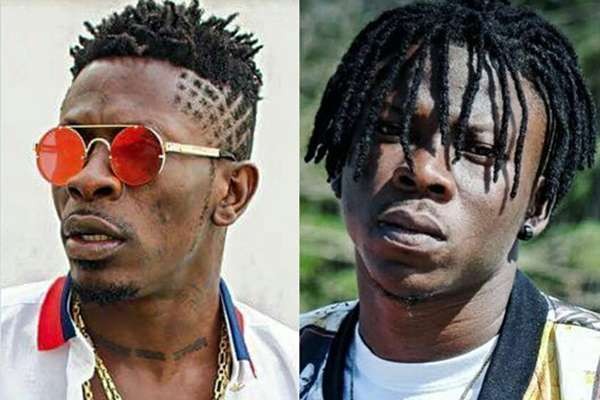 "I will accord respect to him [for abing] able to achieve for himself but he should stop; once again…stop disrespecting me!" he warned.
"I'm talking for myself stop trying to disregard me…it wouldn't work, its only showing more of who he is."
He further stated that he has observed certain antics by Shatta Wale to demean him and tarnish his image.
The 'Bawasaba" hit maker pointed to recent claims that his scheduled concert at the O2 Academy Islington in London was cancelled because he couldn't get the desired number of fans to purchase tickets.
He said he was not hurt by such claims, but expressed disappointment that Shatta Wale would engage in such things when he should know better.
"People have jumped on to that to say their minds that Stonebwoy can't fill any auditorium Stonebwoy is not the champion," Stonebwoy said.
READ ALSO:  9yrs of acting didn't get me attention– Rosemond Brown
He added: "I have to be sincere…reading these things didn't hurt me that much but to also realise it's this same guy [Shatta Wale] again who is supposed to know better, who always claims to know better and poaching and impeaching me against certain people to diminish my works.
"You know the name of the artiste already, it's not worth mentioning and you know…to say the guy that you guys say is your champion can't even fill like 800 and so on…So you realise how much of a nightmare I am to this guy."