Police investigate how unknown dead body found its way into Arsenal midfielder's home
Police in Egypt have launched investigations into the circumstances under which the corpse of an unknown person found its way into the home of Arsenal and Egypt international, Mohamed Elneny in his country.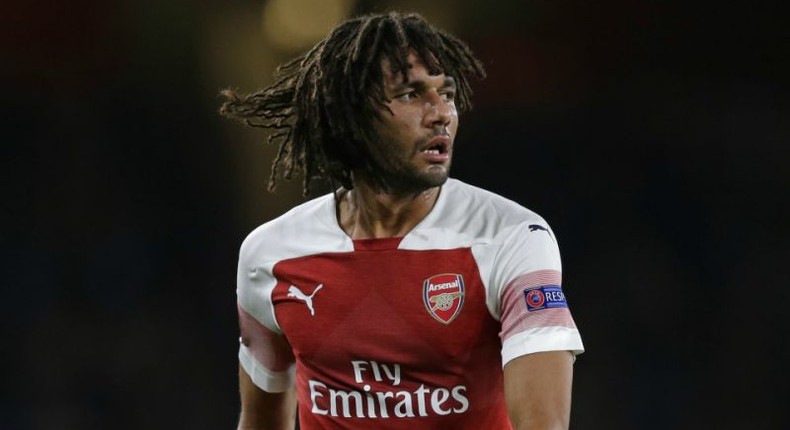 The ongoing investigation is aimed at figuring out if there was any criminality resulting in the death of the deceased or it was just an accident.
The said dead body was found in Mohamed's home under construction close to the city of Mahalla Al-Kubra.
Police investigate as unknown dead body is discovered in Arsenal midfielder's home
Neither the footballer nor Premier League club Arsenal has made any statement in relation to the development yet.
It is further reported that Mohamed is facing some difficulties at Arsenal, and rumours have it that he may be parting ways with the club this summer.
JOIN OUR PULSE COMMUNITY!
Recommended articles
'You are promoting Antichrist if you wear jeans' - Prophetess claims
Serious prayer & tongue-speaking by passengers as aeroplane develops fault mid-air (video)
I've accepted marriage proposal of my friend's boyfriend but I'm feeling guilty - Lady cries
Ghanaian man cries out after thieves broke into his shop and stole 2 coffins (video)
Man who scored 9 'Fs in chain' graduates from university with first-class degree
Man sets Guinness World Record after lifting a woman weighing 63.80kg with his beard (video)
Man reports his close friend to authorities for getting rich overnight
19-year-old girl stabbed multiple times in Accra after catching her brother & mother having sex
Pressure mounts on SDA pastor to resign for saying "the best person to rape is your wife"