The comments by the TVC presenter sparked outrage on Twitter after the station tweeted her comments.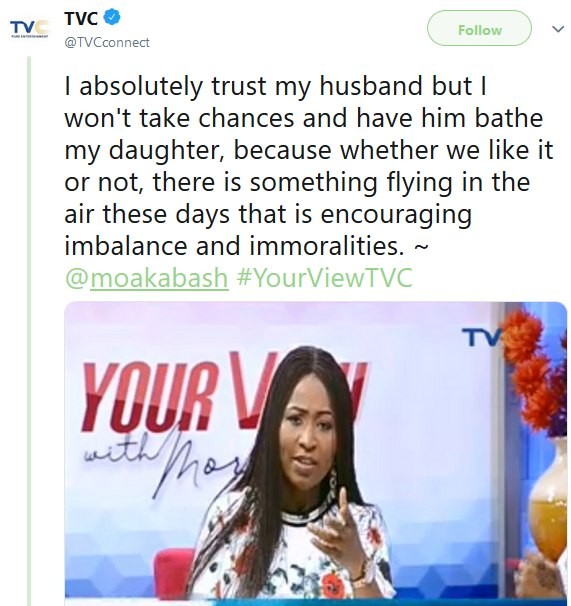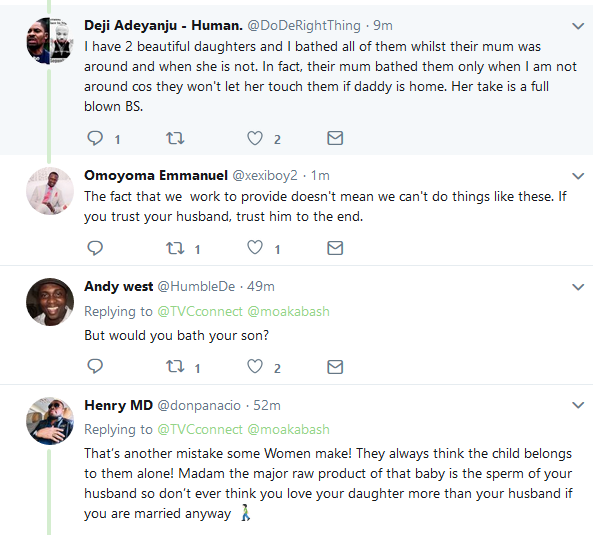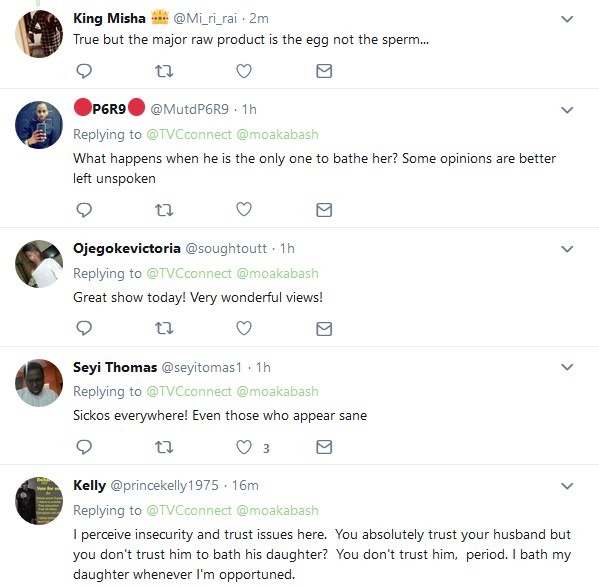 In a live broadcast Friday morning, the TV host says her assertion "was an error" and that she trusts and respects her husband.
"The last 24 hours have been tougher than I expected, my sincere apologies to my husband, I love, trust and respect you! It was an error and I'm really sorry," she tearfully said.
"It was not my intention. I love, Trust and respect you.
"You do not deserve all the horrible things people have said about you," she added.