Neighbor chops off 6-year-old boy genitals for disturbing her sleep
The missing body parts were eventually found hidden in a vase and sent to the hospital to be reattached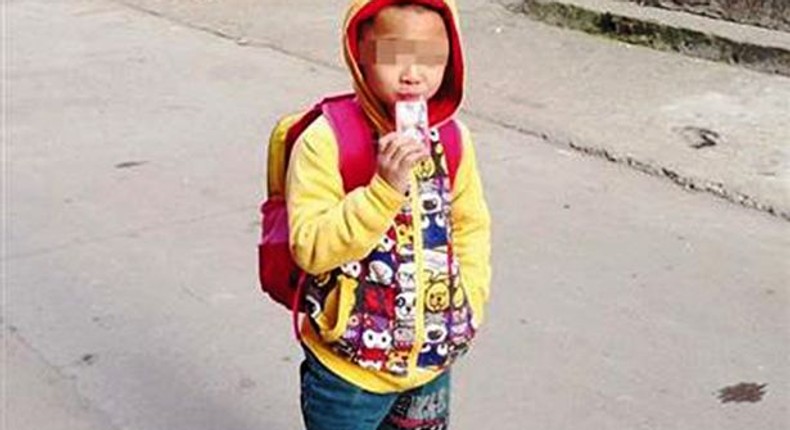 A child's fingers and genitals were cut off by a woman whose sleep was disturbed by the playful youngster.
The accused woman, Liu Tao, was reportedly sleeping in a room at her cousin's rental home in Shaodong county in central China's Hunan province when a six-year-old boy living next door and nicknamed Xiaoming went into her room to play.
Disturbed by the child, Liu first took Xiaoming out of the room.
But the boy returned to the room to disturb Liu, who instead of pushing him out again, reacted violently.
She took a kitchen knife and scissors and stabbed and slashed Xiaoming's fingers, head, face, and genitals, leaving him bleeding on the ground.
Liu then fled the scene but was later captured by authorities in her village home.
According to Xiaoming's father, surnamed Zhou, his son had lost several fingers, and his penis was completely removed.
Zhou said: "Police asked the suspect where she put my son's penis, but she wouldn't say."
Zhou said the missing items were eventually found hidden in a vase and sent to the hospital where the boy was being treated.
Xiaoming is currently receiving treatment at Xiangya Hospital in the provincial capital Changsha, where doctors said his injuries are serious.
They warned that they may not able to reattach his fingers and genitals as they were separated from his body for too long.
Liu faces a prison sentence of more than 10 years for inflicting malicious bodily harm on Xiaoming.
However, she may be shown leniency if a medical report can prove that she suffers from a mental illness.
JOIN OUR PULSE COMMUNITY!
Recommended articles
Video: Taxi driver returns fishmonger's ¢8k; Ghanaians want him rewarded for his integrity