"You fu*ked my wife and still want to fu*k my daughter?" father storms church to 'shake' pastor (video)
An angry father stormed the church of a pastor who he claimed had slept with his wife and was still attempting to do the same with his daughter in addition.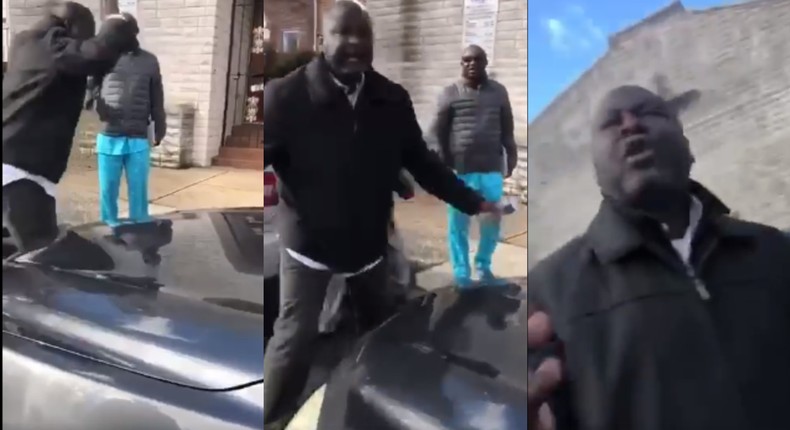 The aggrieved Nigerian father stormed the building to disgrace a Pastor as he could be heard ranting and insulting the pastor.
The near-chaotic incident disrupted a church service which had been ongoing and the Pastor was spotted in the viral video walking desperately, ostensibly out of shock.
Although some church members tried to bring the situation under control, the furious man kept on ranting and hurling insults at the man of God, accusing him of sleeping with his wife and fashioning out a means of establishing a romantic relationship with his daughter too.
A viral video circulating online shows the man saying: "...I won't keep any quiet... "You fu*ked my wife and still want to fu*k my daughter?".
He could also be heard at a point laughing, probably for having succeeded in embarrassing the pastor.
Some people are also seen filming the development.
JOIN OUR PULSE COMMUNITY!
Recommended articles
'You are promoting Antichrist if you wear jeans' - Prophetess claims
Serious prayer & tongue-speaking by passengers as aeroplane develops fault mid-air (video)
I've accepted marriage proposal of my friend's boyfriend but I'm feeling guilty - Lady cries
Ghanaian man cries out after thieves broke into his shop and stole 2 coffins (video)
Man who scored 9 'Fs in chain' graduates from university with first-class degree
Man sets Guinness World Record after lifting a woman weighing 63.80kg with his beard (video)
Man reports his close friend to authorities for getting rich overnight
19-year-old girl stabbed multiple times in Accra after catching her brother & mother having sex
Pressure mounts on SDA pastor to resign for saying "the best person to rape is your wife"