Top 5 natural foods that fight STDs
The incidences of STDs have been increasing in recent years.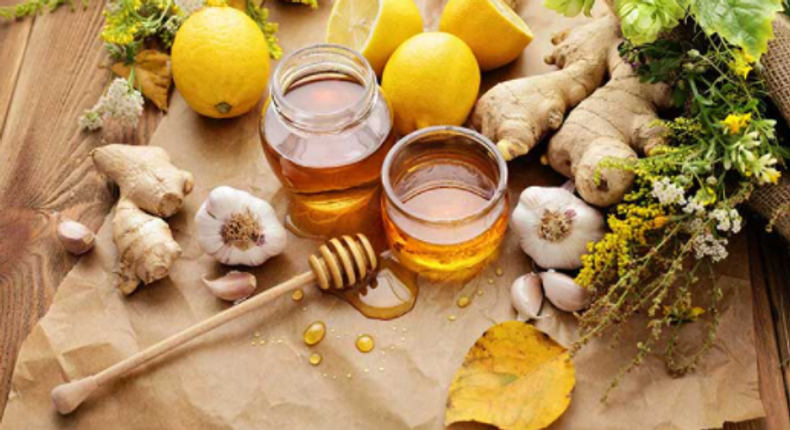 Sexually transmitted diseases are infectious disease that spread from one person to another through intimate, sexual contact.
Below are some foods that can help you combat those nasty and painful as hell STDs:
Garlic is well-known for its natural healing properties, and it contains antibacterial, antifungal and antiviral properties. This immune-boosting herb also has a chemical compound called allicin which inhibits growth and even kills germs. To really gain the benefits of this natural remedy, professionals say to eat 1 to 2 bulbs of raw garlic per day.
Coconut oil is antifungal, antibacterial and antiviral as well as being a good safe lubricant for sensitive skin. Coconut oil also contains a medium-chain fatty acid called lauric acid that lends coconut its antibacterial properties. Using a natural lubricant such as coconut oil will help reduce this risk.
Ginger has exhibited the ability to inhibit growth and even kill oral pathogens. In one study that investigated the effects of ginger and antibiotics on the bacteria Staphylococcus aureus and S. pyreus infections, ginger extract emerged as being potentially superior. Ginger has also shown to have an antibacterial effect on respiratory and periodontal infections.
Honey has been used for centuries for medicinal purposes. It is particularly honoured for its complex antibacterial properties due to its high sugar concentration, hydrogen peroxide, low pH, methylglyoxal and peptide bee defensin.
Microbial resistance to honey has never been reported, which makes it a timeless remedy for infections and antibiotic-resistant bacteria.
Cabbage has shown the ability to combat bacteria. Cabbage juice has traditionally been used as a cancer inhibitor and protective agent against radiation exposure, much owing to its antibacterial qualities.
Because of this, cabbage is also effective in detoxifying the liver, bladder, and colon.
JOIN OUR PULSE COMMUNITY!
Recommended articles
Empowering women: Reflo's TV show inspires healthy relationships
Here are 8 most followed Ghanaian celebs on Instagram
DIY Recipes: How to make the perfect brownies
7 ways to stay friends with the opposite sex without catching feelings
Tactics con artists use before they scam you
3 reasons relationships that start in December may not last
DIY Recipe: How to make African drop doughnuts
5 things every young man in a relationship should know about women
The truth about feminine wash and perfumes