How to prepare yellow rice
Pulse daily DIY recipe teaches prospective chefs how to prepare healthy, Ghanaian dishes in a simple way.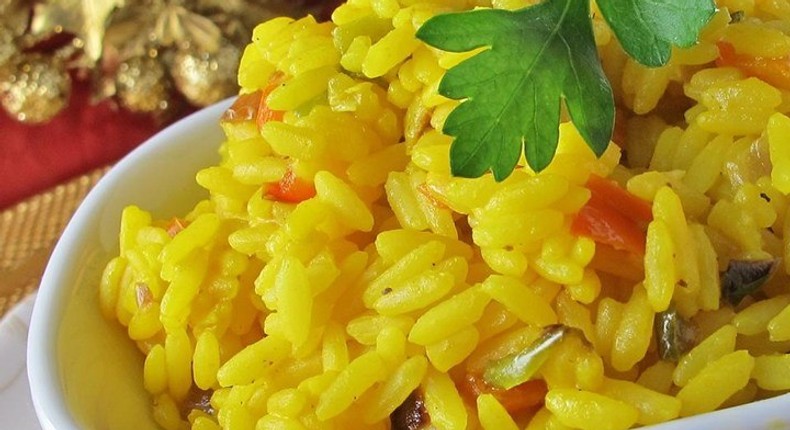 1 cup white rice
1/4 cup dried minced onion
2 tablespoons olive oil
1 teaspoon ground turmeric
1 teaspoon garlic powder
1 teaspoon ground black pepper
1 teaspoon salt
Bring water to a boil in a saucepan.
Add rice, onion, olive oil, turmeric, garlic powder, black pepper, and salt.
Cover the saucepan, reduce heat to low, and simmer until water is absorbed and rice is cooked, about 20 minutes.
Fluff rice with a fork.
JOIN OUR PULSE COMMUNITY!
Recommended articles
GIS Prom '22: Here are all the photos you missed
Brand new PS5 up for grabs in Happy Delight Essay Challenge
Make-up s*x: Here is why you should have it after a fight
Health monitoring with Redbird
Melanesians: Meet the world's only natural black blondes
3 unforgivable secrets you should never keep from your partner
Ladies and gentlemen: 5 facts about orgasm you probably didn't know
Some of the most popular Nigerian girl names and their meanings
7 foods that make the penis bigger and thicker naturally