DIY Recipes: How to properly steam goat meat
Goat meat is a popular lip-smacking delicacy in Ghana.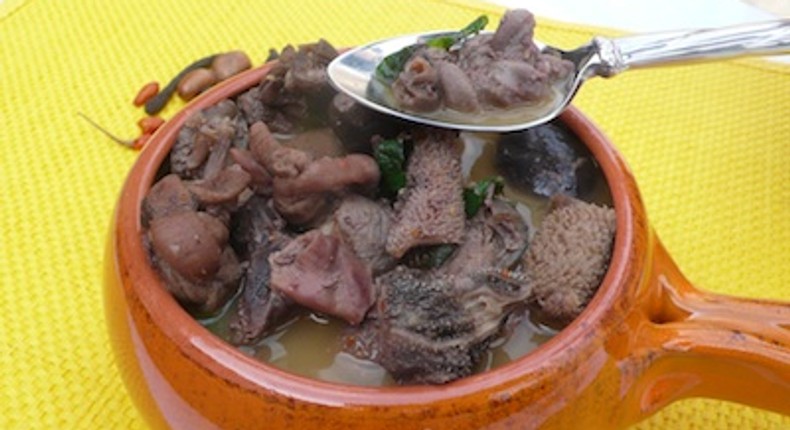 It's very easy to steam goat meat properly but it needs some techniques.
Wash and cut the goat meat. Put them in a pot.
Blend your onion, garlic and ginger. Pour it on the wash goat meat.
Then add salt, black pepper, seasoning, Maggi and water.
Put the goat on fire and allow it to cook under medium heat.
When the meat is tender, remove them from the pot and use them for any dish of your choice.
Recommended articles
Hookup sites: Here are 3 benefits of using these sites
DIY Recipes: How to make Apple smoothie
4 things in a relationship that must be kept a secret
How to make love: 4 types of role-play couples can do for great s*x
3 reasons you should apply lime juice on your face
Underweight? Here's how to gain weight the healthy way
DIY Recipes: How to grill catfish at home
World AIDS Day: 5 simple tips to enjoy healthy, safe sex
For men: 6 habits that damage your sexual health