5 hotels and resorts to spend Valentine's Day in Ghana
Surprise your love one this Valentine's Day by booking any of these world class hotels in Ghana.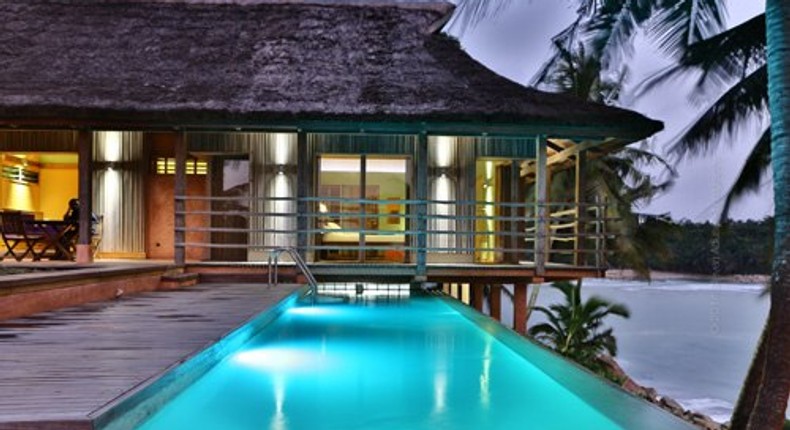 Lou Moon is the only beach resort with a private and safe swimming beach in Ghana. It is located on a 24 acres land covered by jungle and forest, and lies amid a beautiful bay surrounded by sandy beaches.
Royal Senchi is a 4-star resort in Akosombo with spa, outdoor pool, free breakfast, free WIFI and free parking.
Busua Beach Resort is the home of the ultimate beachfront vacation destination located in Busua Beach, Ghana. Enjoy the beautiful, coastal view of the Atlantic Ocean while relaxing on your very own private terrace. These spacious beach fronting rooms offer complimentary WIFI, satellite TV and complimentary buffet breakfast.
Elmina Bay is a new hotel in the Cape Coast/Elmina area, in the heart of the historic Central Region of Ghana. The resort, about 10 minutes drive from Elmina and 25 minutes from Cape Coast, is designed to the quality and standard you want, with the Atlantic Ocean as its centre piece.
Elmina Bay offers you a peaceful and tranquil retreat, with 26 rooms, a beachside conference and function room, and wifi.
Aqua Safari has 71 spacious rooms and Chalets, each equipped with sleek and modern bathrooms, Air Conditioning and luxurious amenities including Wi-Fi, Cable TV and a mini bar.
Recommended articles
7 Self-care activities to do on weekends
Dating to marry? 5 simple things to consider
The best celebrity pictures on Instagram this week
The best ways to improve your cognitive health
FDA cautions against certain eyedrop brands as 3 die, 8 go blind
Coconut husk: 3 health benefits of this commodity
DIY Recipes: How to make Tubani (Steamed beans pudding)
7 photos that prove Sandra Ankobiah is the ultimate fashion girl for dates
Civil wedding? Here's how to plan this intimate marriage ceremony