6 reasons why you should travel to the Eastern Region
There are traditional cultures, landscapes and many historic relics in the Eastern Region which every tourist should experience before the end of the year.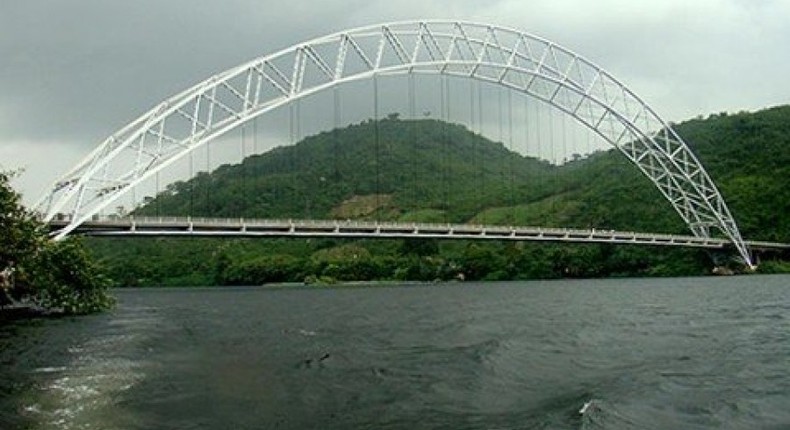 Eastern Region shares boundary on the north with Brong Ahafo and Ashanti Region and on the east with Volta Region.
With its capital town as Koforidua, Eastern Region is the sixth largest region in terms of land area. The women of the region are accoloded as "Koforidua flowers" because of their extreme beauty and hard work towards the progress of the community.
Below are top 6 reasons why you and your family should visit Eastern Region:
Eastern Region's picturesque landscape is a beautiful to behold. From the Krobo mountains and the Akwapim Ridge and the countryside is a great walking country. One of the world's largest man-made lake, Lake Volta, Akosombo dam, Adome bridge, Aburi botanical gardens and waterfalls can be found in this region.
Tetteh Quarshie's farm, the first cocoa farm established in the country from seed first brought from Fernando Po Island. From this small beginning grew our major cocoa industry.
The biggest cocoa research centre known as CRIG (Cocoa Research Institute of Ghana) can be found in a small town called New Tafo, some 20miles from the capital, Koforidua. It is a good resource centre for Botanists. It has recreational facilities including bars and golf courses.
Ghana's only commercial diamond mine, Akwatia mines which  lies in Birimian rocks and has produced more than a 100,000,000 carats (20,000 kg) of diamonds, mostly industrial grade is situated in the Eastern Region.
4. Monuments and structures
The people of Eastern Region can boost of two different monuments of the first President of Ghana, Osagyefo Dr. Kwame Nkrumah, the historic umbrella rock, Okomfo Anokye's shrine, the biggest tree in West Africa.
From Para gliding festival to Odwira festival, the region has unique cultural diversity.
6. Sociable PopulaceWelcome to a land where you are met with a smile, greeted with a smile, assisted with a smile and where everyone is willing to help.
Recommended articles
7 Self-care activities to do on weekends
Dating to marry? 5 simple things to consider
The best celebrity pictures on Instagram this week
The best ways to improve your cognitive health
FDA cautions against certain eyedrop brands as 3 die, 8 go blind
Coconut husk: 3 health benefits of this commodity
DIY Recipes: How to make Tubani (Steamed beans pudding)
7 photos that prove Sandra Ankobiah is the ultimate fashion girl for dates
Civil wedding? Here's how to plan this intimate marriage ceremony