Want to eat more but still lose those extra kilos? Try this
Losing weight can be pretty difficult when it comes to reducing your food intake and eating tiny portions. These tips will however see you eating more as you lose the extra weight.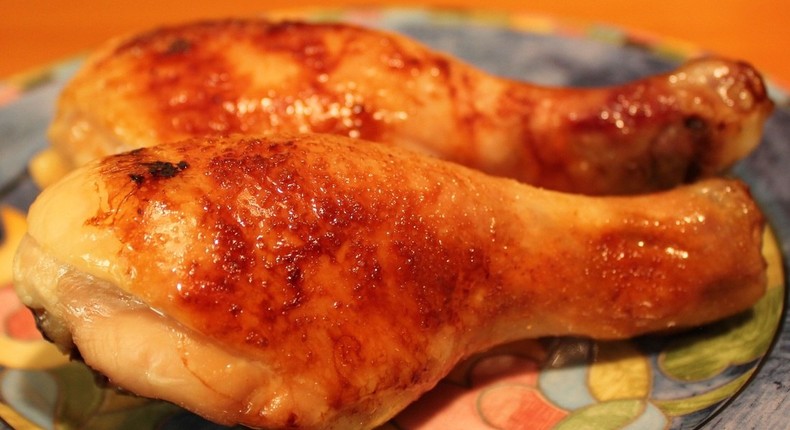 Just because you want to get rid of some kilograms doesnt mean you should starve or eat tiny portions.
Unfortunately, a good number of us often cut out a lot from our plates in an attempt to lose weight. Most of the time, it works but only temporarily because you'd soon start nibbling on things you shouldn't if you really want to get the extra weight off.
Yeah, I get it. 'It isn't as easy as you think. I like food a lot that's why I couldn't go on, maybe I should just remain the way I am, maybe weight loss isn't for me.' That's probably what we tell ourselves as a way out of the torture we put ourselves in.
Not eating when you're hungry can lead to overindulging when it's time to nosh, which makes for an abundance of calories that your body doesn't need to use up so it ends up storing them as fat.
Here are tips to help you.
According to celebrity fitness trainer, Jorge Cruise, you have the ability to "turn off hunger" by consuming large amounts of foods that are low in calories and energy density.
Rather than consume 100 calories by eating just 9 potato chips, you can do that by eating 23 strawberries. Since the strawberries are more in numbers, you'd definitely feel fuller by the time you're done eating them. That way, you'll be too full to nibble on anything else.
Fruits are low in calories and energy density food as well as some other basic snack like popcorn (without the sugar and butter).
According to a study published in the journal Obesity Research & Clinical Practice, those who eat in the morning maintain steady blood glucose levels throughout the day whereas those who skip breakfast experience big surges and drops in blood glucose.
When you skip breakfast, you're likely going to experience hunger pangs all day long. So, you could easily grab a plate of one those high fibres meal like oat or a cup of low-fat yoghurt, which will help in curbing your cravings.
Something about taking appetisers is that it helps to reduce the number of calories you'd be taking overall. Just make sure it is a healthy one.
A Penn State University study found that eating an apple before sitting down to a meal reduces overall calorie intake by 15 percent!
Each one of your meals should include a protein source, a fat source and low-carb vegetables. Organising your meals in this way will definitely bring your carb intake into the recommended range of 20-50 grams per day.
protein rich foods like Beef, chicken, pork, lamb, fish, seafood, and eggs as well as incorporating healthy fat food sources like olive oil, coconut oil and avocado will put you on the right track.
It's all about eating the right kind of food.
JOIN OUR PULSE COMMUNITY!
Recommended articles
How does sex change after cheating?
5 lesser-known erogenous zones for men
Skincare secrets: How to clean your makeup properly
Best celebrity pictures on Instagram this week
Here's what to do when a guy won't take no for an answer
DIY Recipes: How to make Peanut butter cookies
All the major events happening in Accra this December
Seduction: Women, easy and effective tips on how to do it right and make your man wanting more
5 essential items for a frontal wig installation