Streaming Nollywood, downloading Nollywood
iROKOtv founder Jason Njoku put Nollywood, Nigeria's prolific, fast-paced filmmaking hub, on the internet. How does he plan to dominate the African market?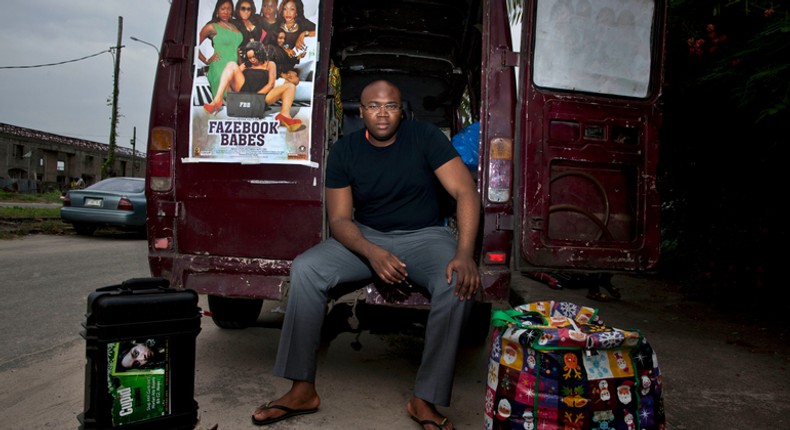 Like most Nigerian mothers at home and in the Diaspora, Mrs Njoku was and still is a lover of Nollywood, the local movie industry in her country of birth that churns out more than a 1000 titles on shoestring budgets every year.
She gets the DVDs and VCDs from relatives back home who patronise roadside vendors, and watches them at home in the council housing states of southeast London.
Compared to the British soap operas she was previously addicted to, the stories were of lesser production quality, but more enthralling. When her then 29-year old son Jason, with his degree in chemistry from the University of Manchester, moved in with her after several failed e-business attempts and other ventures, it was only a matter of time before he joined her on the couch. During this time on that couch he grasped just how popular the Nigerian export was, and his mother's addiction propelled him to put Nollywood on the Internet.
A major employer of labour in Nigeria, the film industry contributed about 2% to Nigeria's US$405-billion GDP in 2016. Key to Njoku's approach was realising that the distribution network for Nigerian movies was poor and, worse still, they had very little online presence. This led him to start a new company - his eleventh - with former schoolmate, Bastian Gotter to tap that online potential. They named the new venture iROKO, after the large hardwood tree indigenous to West Africa. "It's most definitely inspired by the iroko tree, which has strong roots and grows without limits. This is what we want for the company," Njoku says.
Njoku went to Lagos in 2010 to negotiate the necessary deals and set things in motion. If the preliminaries were easy, getting their plans to fruition was more difficult. Negotiating distribution deals with mostly semi-literate local movie producers in Alaba, Idumota, Onitsha and Aba (the most popular film markets in Nigeria) was as cumbersome as it was exhausting.
The new company made history in 2012 when it received $8 million from New York-based Tiger Global Management, in what was at the time perhaps the single largest fundraising in the African tech sector, followed by an additional $2 million from Swedish hedge fund Kinnevik. Njoku had finally burst onto the internet and the story of his rise was the perfect script for Nollywood.
With offices in Lagos, London and New York and about 400 employees, they have set about increasing global access and distribution for the movie industry. They've received awards including recognition from Forbes magazine in 2012 heralding iRoko one of the Top 10 Innovative Companies in Africa - the only Nigerian company on the list.
Recommended articles
3 reasons you need to start wearing lingerie
3 overnight tricks to flatten your bloated stomach
For women: 6 things you should know about pregnancy tests
DIY Recipe: How to make Dzenkple
5 types of people you should never date
The best celebrity pictures on Instagram this week
Dear women, here are 5 things you do that men find confusing
4 side effects of drinking alcohol excessively
DIY Recipes: How to make goat meat jollof rice for Africa Day