4 places to propose this Christmas
No matter who you are, proposing to your partner is one of the most nerve-wrecking experiences in life. That is when you see the guys shivering and stammering, fidgeting and gesticulating just to hear a simple 'yes' from the lady.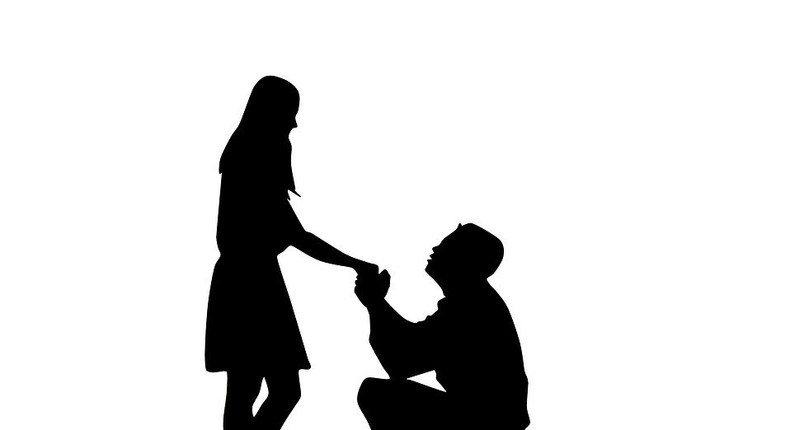 What better way to enhance your girlfriend's joy of Christmas than a declaration of your love and commitment to her?
Getting engaged in Christmas is like killing two birds with one stone. On rare occasions will a man's proposal be rejected in Christmas; the Christmas fever always brings along a miracle.
Do you want a romantic spot to pop that question? Below are 5 places to give your girlfriend the best surprise of her life
Proposing to her where the love story began not only shows you care; it's a place where fond memories reside.
Most women often secretly hope their partners will say the magic words during festive season in the sacred venue where it all happens: the church.
You can pop the question in the presence of the congregants, family and friends.  You will make her a Christmas Eve proposal that she will never forget.
Make plan with her friends, eye-popping arrangements just for the two of you at the beach and let them swear to secrecy. Order her favourite local dishes and as the night fades, ask her to marry you.
Have some friends on the lookout to take some photos for memories and if possible have a video coverage as well. Such events happen once in a life time and it must be perfect.
Before the toast is made at the annual family dinner party, grab the microphone and make your proposal announcement. How lovely it will be to gain the love and support of all persons who are dear to your girlfriend.
JOIN OUR PULSE COMMUNITY!
Recommended articles
DIY Recipes: How to make Peanut butter at home
How to overcome church hurt
Nana Akua Addo storms Nigeria with gorgeous dress for AMAA
For women: Here's why you have diarrhoea during menstruation and how to treat it
4 side effects of being a virgin for too long, according to research
Why do men get so, so angry when they're cheated on?
16 ways to make a rich, classy chic fall in love with you
DIY Recipes: How to make Apple bread
Dear men, 7 sexiest qualities you possess that attract women