Blessed Nana Godsbrain Smart widely called Captain Smart finally married his girlfriend whom he openly proposed to at a ceremony in the United States in grand style. The couple, decked in traditional splendour was full of marital bliss and smiles.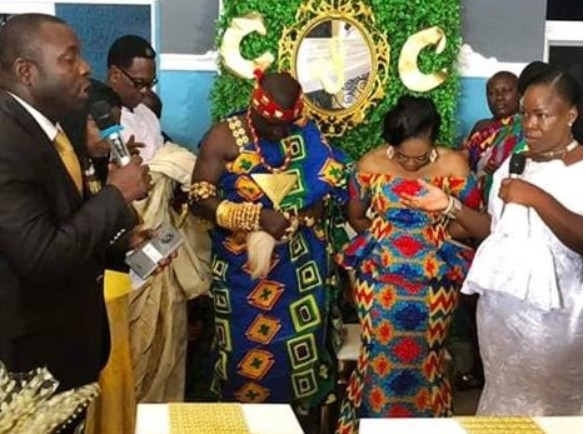 One cannot help but admire the exquisitely stitched kente number the bride wore. A simple but classy style delicately embroidery with glass beads to detail the kente pattern, running down the front of her dress. Her husband was certainly not left out as he was also clothed in kente but of a different pattern. He was also adorned in gold and a headgear fit for a king. They were indeed a model representation of our culture.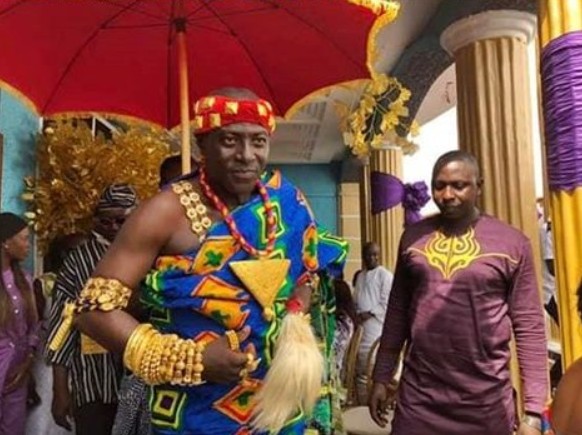 READ ALSO: Radio presenter Captain Smart defrauds and abuses innocent women
This is quite an impressive feat considering the controversies that seem to plague Captain Smart on the issue of marriage. Remember when his recent divorced wife was speculated to have been married to someone else also? And when some Ghanaian women living abroad accused him of fraud and deceit? Even with all the bad energy he still found this rib missing rib, Cynthia Boamah.
Congratulations to the newlyweds!