Wedding on a budget: When should you start planning your wedding?
The date that you set for your wedding will determine what you can really tie down in terms of details, particularly if you're having a slightly longer engagement.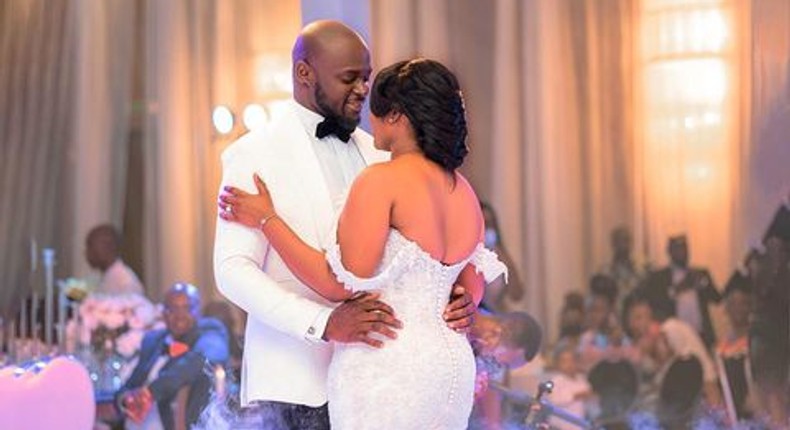 How far in advance is the right time to start planning your wedding?
As a general rule, a year is probably a realistic point for the bulk of your planning, as a lot of vendors will be reluctant to speak to you before then, but there's no reason why you can't think about your style, budget, and guest list before then if you need to have a long engagement for whatever reason. And of course, it's never too early to start saving up.
One of the very first things that you should start to plan is your guest list. Having a fair idea of how many of your close ones you want to have with you on your special day will help you with working out your budget as well, so this is definitely one part of the planning you can think about as soon as you get engaged.
Your budget is what will absolutely dictate most of the important elements of your wedding, so this is the key aspect you should focus on before thinking about venues or suppliers.
Sit down with your partner and have the conversation before you get too excited looking at your dream photographers or venues. Figure out what you have already saved and what you can save together for your big day, in order to get your final figure. With a little research, you will be able to find wedding planners who can offer you great value for your buck.
This is something that you really want to have nailed down before you start planning the rest as it will set the tone for everything else. There are so many different styles of wedding, from vintage, classic, rustic and much more. Everything from the decor to your invitations will be influenced by this, so you can start thinking about the style you'd like to go for very early on.
Booking the venue is an important aspect of booking your wedding, and we recommend booking as a first priority. This solidifies your date, and putting down a deposit will really make things feel real for you. Don't forget that venues can often be filled up a year or more in advance, so it's a good idea to make enquiries early. 12 months to 14 months out is a good timeframe for viewing and choosing a venue, and anything over 2 years may be a little too far in the future for some venues to consider you.
Areas for which you need to hire a professional such as wedding planners, photographers and videographers, bands and DJs, and florists should be booked at least a year in advance, so you should start thinking about this early. Book those vendors that are a high priority for you such as the perfect photographer to capture your memories early on to get them nailed down!
One of the things it's generally safe to leave for a little later is your dress, as you'd be surprised how many brides actually have dress regret. That doesn't mean that you can't start looking at dresses as soon as you get engaged – indeed, resisting doing so would be difficult! But ordering your dress and scheduling any fittings should generally begin a couple of months from the big day.
JOIN OUR PULSE COMMUNITY!
Recommended articles
GIS Prom '22: Here are all the photos you missed
Brand new PS5 up for grabs in Happy Delight Essay Challenge
Make-up s*x: Here is why you should have it after a fight
Health monitoring with Redbird
Melanesians: Meet the world's only natural black blondes
3 unforgivable secrets you should never keep from your partner
Ladies and gentlemen: 5 facts about orgasm you probably didn't know
Some of the most popular Nigerian girl names and their meanings
7 foods that make the penis bigger and thicker naturally