​Follow these 5 steps if you want to have a cervical orgasm
Yes, it's a real thing and we're here to help you get there.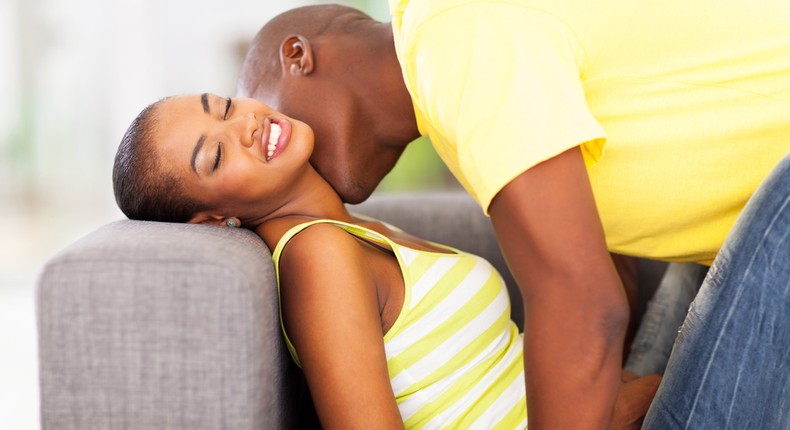 Sex therapists seem to discover orgasms as frequently as NASA finds signs of life on remote planets.
In the latest exploration, they're taking us past the familiar terrain of clitoral and vaginal Os to experience the cervical orgasm, which can have an intense, full-body finale.
To get there, just follow these five steps from sexologist Jessica O'Reilly, Ph.D., creator of the Sexual Pro webinar series:
1. Attempt a few days before your period, when your cervix is lower and easier to reach.
2. Begin with missionary, to stimulate blood flow to the pelvic region.
3. Switch to a deeper position (like missionary, with your legs raised 90 degrees) when you feel you're close to climaxing. This gives him direct access to your cervix.
4. Have him move in slow, circular motions with the tip of his penis gently massaging the spot.
5. Apply lube and flip to doggy style (the deepest position of all).
Next think you know, you'll be scoring celestial Os!
JOIN OUR PULSE COMMUNITY!
Recommended articles
10 ways to keep your clothes wrinkle-free without ironing
Foods that can worsen your acne
Make ketchup at home with ripe tomatoes
7 advantages of having children in your 30s
If you can't do these 3 things with your ex, you're not ready to move on
5 things a cheating partner says that prove they cheated
DIY Recipes: How to make shawarma bread using oats
5 signs they are the villain even if they claim to be a victim
Moaning during sex is such a good thing, according to sex experts